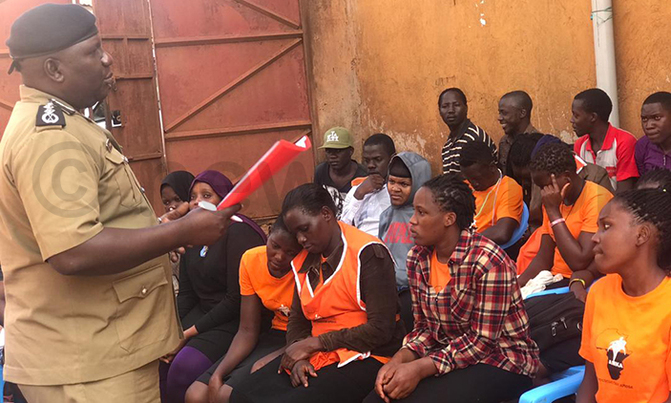 He said that many times, people have laughed at women's dreams and have tried to discourage them
Apart from disciplined and hardworking citizens, mothers have also been urged never to give up on their dreams
Speaking during a one-day workshop on women and youth mentorship day at the Amka Foundation Africa home at Kasubi, Kampala, Police spokesperson Fred Enanga said as young children, our parents train us to dream big, only to allow us to place our dreams aside when we grow older and live stressful and unfulfilled lives.
"The older we get, we lose our enthusiasm and ambition. We settle for a mediocre life and forget about our dreams," he said.
"However, I would like to encourage you to not give up. It is never too late to work on your dreams again," he added.
Enanga said that many times, people have laughed at women's dreams and have tried to discourage them but they should not allow circumstances to limit how far they dream and how far they go in life.
On the same issue, Kampala Capital City Authority education officer Kulthum Nabunya Muzaata advised women to equip their mind with things that are meaningful to life and be of greater value to their partners and to all people around the community.
"Remember, great things happen to people who have set their minds to them. They do not just happen. If you believe in something, and work for it with all you might, you will surely achieve it," she said.
Kulthum also offered a Quran to the Islamic religious student leader Ayikoru Zabib.
"In this month of Ramadan, I felt it was essential to share something for the spiritual life of our Muslim sisters learning a skill at Amka Foundation. It is crucial we always sharpen our understanding of our religions and it is why I feel the need to share the Holy Quran with you. Share it with those who need it," she added.