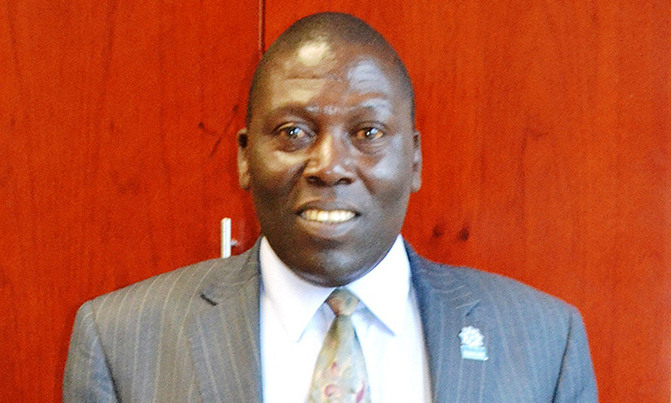 Smart cities monitor environmental concerns such as climate change, early warning systems on droughts, floods, landslides or hailstorms, and air pollution
By Kyetume Kasanga
The Accra-based think tank, African Centre for Economic Transformation projects the share of Africans living in urban areas to grow to 50% by 2030, up from 36% in 2010. The continent's urbanization rate, the highest in the world, can lead to economic growth, transformation and poverty reduction.
However, it can also touch off increased inequality and inequity, urban poverty and the proliferation of slums. Therefore, laws, policies and policy actions needed to reap positive dividends are critical in the continent's transformation. One such policy action is adoption of smart cities which constitute a major push to improve city functionality.
Smart cities promise real-time digital monitoring, analysis and better decision-making for improved efficiency in service delievery, successful citizen engagement and enhanced environmental sustainability. The goal of smart city community engagement is to meaningfully connect all citizens, local developers, artists, religious and cultural institutions, entrepreneurs and start-ups, civil society, companies and universities to improve the lives of all city residents.
A smart city is one that uses information and communications technologies, innovation, entrepreneurship and business needs to share information with the public and increase operational efficiency. Its overarching mission is to optimise its functions by improving the quality of services to drive economic growth while improving the residents' quality of life.
Smart cities eliminate slack, save costs and streamline workers' responsibilities. Any area of city management can be incorporated into a smart city initiative. For example, during or after a radio or TV programme a citizen can call or send an e-mail asking the Lord Mayor a question on any aspect of service delivery in the city while that citizen is at home.
With the smart city initiative, residents use digital forums to alert their city governments about broken services such as gaping potholes, poor garbage collection practices, preventable disease outbreaks or grisly crime sprees that require urgent or residual interventions. Many countries are still using the customer service telephone line '999' for police action but it was first introduced in London in 1937 to report fire or get an ambulance. Uganda, Zambia, Zimbabwe, Swaziland, Seychelles, Somalia, South Sudan, Ghana, Bangladesh and Myanmar are some of those still using the line.
Today, European countries such as Gibraltar, Guernsey, Ireland, Isle of Man, Jersey and United Kingdom have automated those emergency services into software applications. If a citizen notices anything city authorities should act on right away, they use the application to alert them.
In India, which is creating 100 smart cities, Local Governments are now consulting with citizens to come up with proposals for making their respective cities smart. The federal state will then select the 100 cities based on past record and future potential to receive planned resources.
In Uganda the annual urban growth rate averages about 5% and is likely to accelerate with rising incomes. The country is the 81st largest in the world by surface area but has the 31st largest population. It surprises the world that she has only one city called Kampala. Cabinet has now approved nine municipalities for elevation to regional and strategic cities to decongest Kampala and promote regional development.
The regional cities are Arua, Gulu, Mbale, Lira, Entebbe and Mbarara, while the strategic ones are Hoima for oil and gas, Jinja and Lira (industrial) and Fort Portal (tourism). The cities should establish or update their websites regularly. A lot of them are painfully outdated and the user interface often begs. If a citizen has to spend excessive time parsing through the websites, they will feel let down. Citizens should see that concerted efforts are on to enable them naturally and easily access the information they want on the web.
Having a community dashboard and charter is another important way the new cities should be smart and transparent. The dashboard provides city authorities with an opportunity to tell the story of how strategic plans are being executed. Citizens are more concerned with whether the city is aware of these issues and that it is taking action to solve them.
Smart city technology is increasingly being used to improve public safety, from monitoring areas of high crime to improving emergency preparedness with sensors. The Uganda Police CCTV Security Camera Project is one smart city example to detect, prevent and follow up crime.
Smart cities monitor environmental concerns such as climate change, early warning systems on droughts, floods, landslides or hailstorms, and air pollution. For example, Beijing, notorious for air pollution, is testing a 23-foot-tall air purifier that vacuums up smog, filters the bad particles and releases clear air. Chicago is installing on municipal light poles sensors and cameras that capture air quality, sound levels, traffic, temperature, and water levels on streets and gutters.
If well-planned and well-managed, smart city initiatives can be a powerful tool for sustainable development. City status is an opportunity to generate wealth, employment and prosperity, and reduce crime, poverty, energy shortages and slums that characterise cities. Socio-economic gains from the smart city are significant and should be embraced.
The writer is the Principal Information Officer at the Ministry of ICT & National Guidance