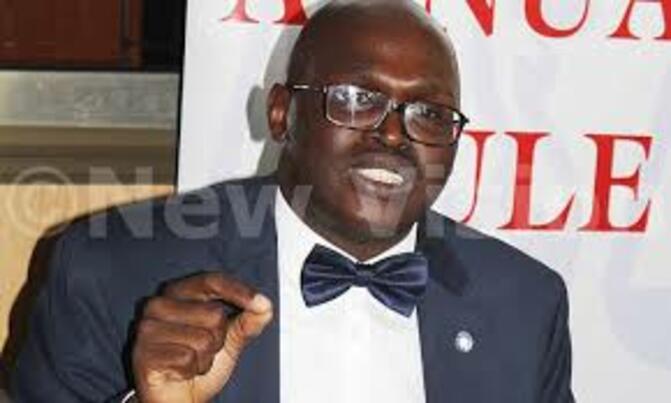 The lawyers are querying the International Centre for Mediation and Arbitration Kampala (ICAMEK), saying its formation is shrouded in mystery.
A storm is brewing as lawyers with membership to Uganda Law Society(ULS) are aggrieved that the fraternity was included in a private arbitration entity without consent and resolution of members.
The lawyers are querying the International Centre for Mediation and Arbitration Kampala (ICAMEK), saying its formation is shrouded in mystery. ICAMEK was launched on April 25.
The aggrieved lawyers, including a Nelson Walusimbi, who has been very vocal, have since petitioned ULS, purporting ICAMEK is a fraudulent creation.
According to the profile on the ICAMEK website, the entity is described as an independent NGO, dedicated to advancing Alternative Dispute Resolution in Uganda and across East Africa.
The profile says ICAMEK is a private sector led institution focused on delivering the benefits of world-class Alternative Dispute Resolution to businesses, professionals, governments and communities alike.
It says the initiative was championed by ULS and Uganda Bankers' Association(UBA).
The profile notes that that a need was identified to compliment the current Judicial system with a fair, expeditious, efficient, and flexible Alternative Dispute Resolution mechanism to settle both domestic and international commercial disputes.
But Walusimbi claims ULS has been seized by a group using its name and resources for private interest. He stresses that ULS did not endorse appointment of former ULS President Francis Gimara.
"We support legitimate ULS efforts and discount illegal setups like ICAMEK and all those appointed without authority. Those we elect to ULS must take their members seriously and act for the common good," says Walusimbi.
Eight sticky questions
The petitioners are so far demanding answers to eight question
Who authorised the use of ULS as a subscriber and how!Where is the instrument?

Who appointed Gimara Director?
Isn't appointment of Gimara as first director as ULS President emeritus conflict of interest?!is it even ethical?
Have its accounts in Stanbic been scrutinised by assembly or even auditor general?
Can statutory body actually create private company?(that's if it's members consented?
Why are ICAMEK positions not advertised yet they say ULS participates?Is ULS for a few?

Who appointed private law firm to register this company?was there ever agm of bankers body and ULS?when and where?
Have individuals hijacked statutory ULS for personal gain?
ULS speaks out
In a chat with New Vision, ULS general secretary Francis Harimomugasho, confirmed he received the petition on Monday.
However, he absolved ULS of any wrongdoing, saying management acted in accordance with the law.
"We took a decision on behalf of members of ULS. When elected, we are expected to take decisions. Counsel Walusimbi shoud not fear, we have nothing to hide. Section 8 & 9 of ULS statute dictate how ULS is run," said Harimomugasho.
The general secretary stressed that ICAMEK is a step in right direction for Uganda to be on equal footing with Kenya and Rwanda which have similar arbitration entities.