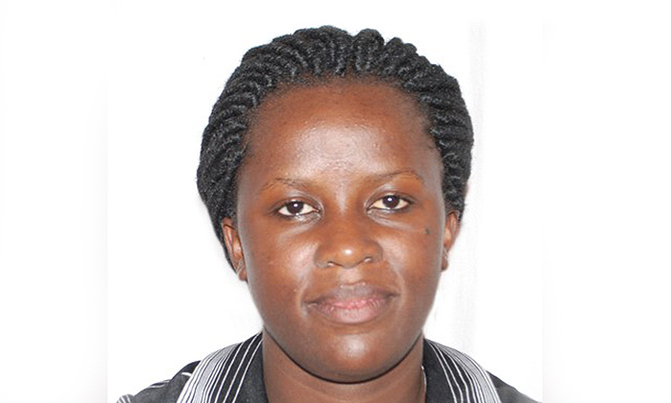 The e-passport combines visual and electronic security features designed to be secure and difficult to duplicate
By Florence Nakazi
In line with implementation of East African Common market protocol which guarantees free movement of people in East African Countries (Uganda, Kenya, Tanzania, Rwanda, Burundi, and Southern Sudan), governments agreed to phase out the current machine-readable passports and replace them with the new generation of passports embedded with an electronic chip (e-passports).
Among the EAC countries, Kenya became the first partner state to roll out e-passports in April 2017, followed by Burundi, and Tanzania. Effective 15th January 2019, Uganda is set to migrate to e-passports and will start issuing e-passports/digital passports for its citizens. The new electronic passports have enhanced security features, including an electronic chip, which stores the bio-data of the holder. This is an important move because the world over, countries are being more digitalized so EAC needs to follow the trend to remain relevant and competitive.
EAC passport is likely to open doors for the EAC in a number of ways: Electronic passports are expected to provide travellers with benefits of automated border clearance or "e-gates", automated issuance of boarding passes, and faster travel arrangements with all airlines where e-passport reader equipment are in use. This means citizens leaving or entering the EAC countries will freely do so without necessarily interacting with immigration officers using e-gates. This will boost the free movement of people across the region.
The e-passport combines visual and electronic security features designed to be secure and difficult to duplicate when compared to the existing passports. This is likely to enhance security for travellers, the airline and immigration and border security agencies. This will further make it extremely difficult to change data, which is held on the e-passport, and therefore almost impossible for forgery to take place.
Furthermore, the e-passport is a widely recognized document due to its capacity to provide secure identification of the passport holder. This harmonized system of movement will limit the chances of forgery of biometric information stored in the passport by fraudsters. It will enhance the privacy of the holder, combat identity fraud and strengthen national and international confidence in travel documents.
The e-passport will tremendously enhance the integrity of the Ugandan passport worldwide, across embassies and airlines. Airline check-in, as well as immigration border/airport controls, will be less intensive. It is expected that e-gates will be installed in the main entry points to Uganda, making it easy for Ugandans to exit and enter the country with much ease. This facilitates movements of people which ultimately promotes development.
In addition, the e-passport application process is likely to be a bit easier than before. In the current system, persons have to bring their passport-sized photos, which they get from a local photo studio along with the other required documentation. But, with the new system, persons will able to walk into the Immigration and Passport Department and get pictures taken there at no additional cost.
Despite the aforesaid opportunities, the transition to EAC passport will not be a smooth process for Uganda and therefore likely to encounter challenges with regard to roll out.
Ugandan government ties the issuance of e-passports to national identity cards (IDs). This means that Ugandans without national IDs will not be eligible for electronic passports. However, from the on-going effort by the government (NIRA) not all Ugandans have national IDs. This will cost government additional investment to ensure that all Ugandans are issued with national IDs to ease e-passport issuance. Ugandans without national IDs will, therefore, be excluded from this process in spite of their rights as citizens to hold Ugandan passports. This is worsened by delays in acquiring IDs which urgently needs to be addressed.
Compared to the rest of the EAC countries, it will be costly for Ugandans to acquire e-passports. It will cost UGX250,000 for an ordinary international EAC e-passport. This makes it one of the most expensive in the region compared to Kenya and Tanzania who are charging for the same at Ksh4,550 (over UGX160,000) and Tsh50,000 (over UGX 80,000) respectively. This is likely to undermine the right of movement of Ugandans which is a constitutional right, yet passports are meant to facilitate easy movement of citizens across the region.
E-passports are mainly targeted for Entebbe airport without due consideration of other border posts. Additional investments (like new reader stations for fingerprint reading) will be required in those border posts to install e-gates and yet for a long time, the government has relied on donors to rehabilitate them. This means that the whole scheme required for e-passports must be extended to the inspection system on borders, to be able to propagate, verify, and revoke numerous certificates.
The deadlines given to the Ugandan citizens to switch to international EAC e-passports is not sufficient and it is exclusionary to Ugandans living within and abroad. Ever since Kenya "a more economically advanced EAC member with an effective citizen registration system" rolled out its e-passport, there has been extensive discussions to extend deadlines. What happens to Uganda whose economic development is low and just began issuing national IDs a few years back?
Other EAC countries (Burundi and Southern Sudan) are politically unstable. This is likely to delay implementation of the decision to roll out e-passports in the region. Countries need additional internal measures to allow free movement and integration.
Going forward, it is clear that the transition is likely to open doors for Ugandans, but care should be taken due to many complex competencies involved, some of which are completely new. E-passports stand a good chance of success as long as various governments support this evolution with an adequate framework of laws, manpower and infrastructure. New technologies such as e-IDs, Visa cards and contactless technology have gained attention and their usefulness is becoming better understood. If the system works, then Uganda will enjoy the extra benefits, but without strong cooperation, the system will not be effective.
The author is a research analyst with the Economic Policy Research Centre (EPRC)