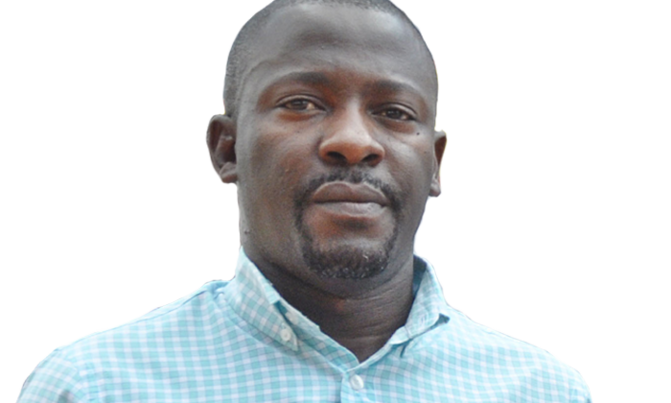 There is a reason why all the titles that KCCA has won in history have been won by either old boys of the club or founding members
Let us imagine for a moment that Mike Mutebi and Edward Golola swap places.
Mutebi goes to St. Mary's stadium to work with the players he finds there for two seasons and Golola moves to the StarTimes Stadium in Lugogo for the same period to work with the squad he inherits.
The reasons notwithstanding, let's continue to assume that both coaches continue to get the same amount of financial support from their owners and they continue to enjoy the same amount of fan support.
Who of the two coaches would you bet on winning the championship in at least one of those two seasons? First, in football, nothing is impossible.
Hypothetical though this scenario is at the moment, it could happen. There is a school of thought out there, that KCCA are dominating the local football scene because of the resources at their disposal which makes it easy for the club to attract the best players.
The proponents of this theory believe that if you add the facilities and sound administration at the club, little wonder that KCCA is seemingly the only bull in the kraal. It's called unfair competition.
Golola would therefore naturally be guaranteed to win titles in the two seasons he would spend at Lugogo.
Wrong! KCCA as a club has it's traditions. There is a reason why all the titles that KCCA has won in history have been won by either old boys of the club or founding members. No outsider.
Jaberi Bidandi Ssali, Moses Nsereko (RIP), Tom Lwanga, George Nsimbe, Mutebi have made all it at the Lugogo-based club.
There is a 'KCCA way' of doing things, of knowing and understanding the politics surrounding, of relating with club fans and legends.
Even the players who join the club from outside learn this soon enough and look at coaches from that perspective. The players and coaches change, but the 'KCCA thing' doesn't.
Nsimbe is now almost forgotten as a coach and yet he won two league titles at KCCA. When he was tried at Vipers, he failed miserably. He has since disappeared into oblivion.
At Kitende, Mutebi would never accept or take on a job without conditions that give him the liberty to build the project his way. That includes the coaching staff and players.
He would also refuse to guarantee trophies in the first two years because he works on a strategic plan and does not work under pressure.
As soon as his new employers show that they don't understand or agree to his approach, he would be out before even laying the first cone on the training field.
The moral of this hypothetical scenario is to shoot down attempts by rival fans, pundits and analysts who are advancing the view that KCCA are dominating because they have money and facilities.
Vipers have money and facilities but Mutebi would not succeed at the club the same way he has succeeded at KCCA. Vipers have their own history and 'club way' of doing things.
They have historical founding members and fans who are always suspicious of any outsider who joins them.
These want to have a say in the direction the club takes, it's state of affairs and most times, even the team affairs. An employee like Mutebi, would never have things his way at Vipers.
The players at Vipers too have a different mentality. What happens is that many owe allegiance to individuals who either connected them to the club, brought them or will ensure their continued stay.
They are the type many of whom Mutebi would prefer to offload first. Vipers are in continuous turmoil despite their privileged status because many other things that are important in building sustainable success are being ignored.
So no, Golola would never succeed at KCCA and Mutebi would not succeed at the Vipers outfit. KCCA continues to dominate local football because they have paid attention to every element on and off the pitch that leads to success.
Respect to tradition, professional administration, commercialisation, technical team independence, strategic planning and ambition. They are the only club with a vision of building a proper football club. Every member buys into the vision.
Mutebi is the icing on the cake.