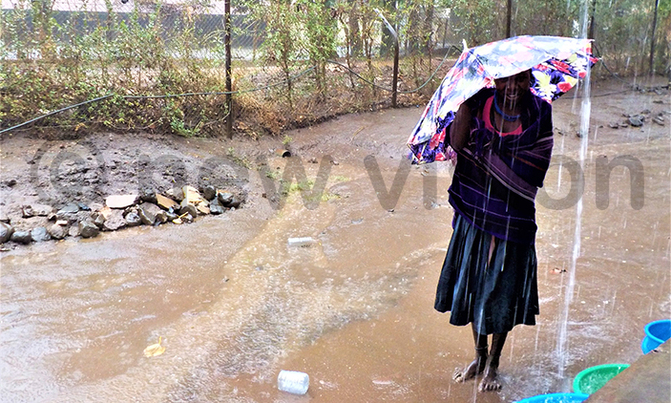 Heavy rains batter Moroto amidst power blackout
Unrelenting rains have temporarily cut off several village roads in Karamoja over the past 12 hours after the long and devastating drought in Karamoja sub-region came to an end.
No deaths or damage to property has so far been reported. Most people have opted to stay indoors as rains continue battering villages.
Most seasonal rivers have woken up from the slumber after going several months without a drop of water.
The national power grid has also been affected by rains. Witnesses say poles in Napak district that were tilted by strong winds and had been swaying due to loose soils have now collapsed, leaving Moroto and Napak in a blackout.
On Tuesday morning, offices at the Moroto district headquarters remained closed as some civil servants chose to stay at home.
Schools within Moroto Municipality have also registered low attendances.