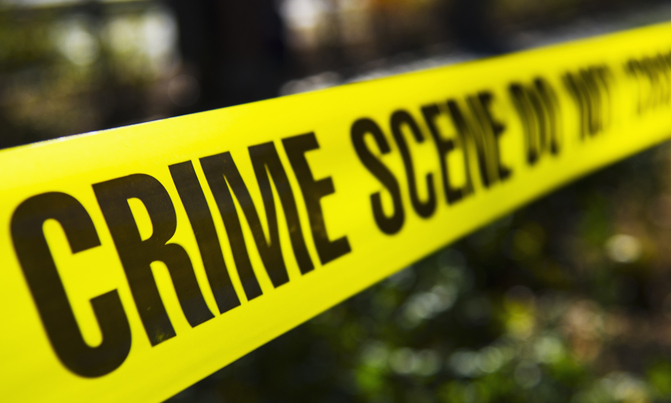 Mutalya told police that Mulemba trailed them to the garden and picked a quarrel with the deceased.
Residents of Kibwiza village, Kisanda sub-county in Kaliro district were grieved with shock after a man killed his new lover from a garden where she had gone to till their land.

It is alleged that Livingstone Mulemba, 28 became suspicious that his new lover, Betty Fumba was cheating on him with her ex-husband, only identified as Joshua, with whom they had a two-year-old daughter.

It is alleged that Joshua had earlier fled the village for fear of being arrested after he had impregnated Fumba. On learning that she had landed another man, he returned.

On learning of Joshua's return, Mulemba became suspicious that they would continue with their affair and started trailing Fumba whenever she went to the garden.

The two lovers who were cohabiting are said to have met in October last year.

According to the area LC1 chairperson for Kibwiza village, Aggrey Mulemba, Fumba went missing last Saturday.

He said the deceased had gone to the garden with her niece, Ayasi Mutalya, 15.

Mutalya told police that Mulemba trailed them to the garden and picked a quarrel with the deceased.

She said Mulemba tricked her into going back home to pick another hand hoe. On returning, Mutalya says she didn't either of them.

Mutalya said she thought the two, Mulemba and the deceased decided to go somewhere and never returned.

The neighbours queried Mulemba of Fumba's whereabouts but he kept on dodging their questions.

Owners of a neighbouring garden who had on Wednesday gone to till their land were welcomed by a rare smell and on tracing the stench, they glanced at a decomposing body which maggots were feasting on.

The LC1 village chairperson Aggrey Mulemba was alerted, who also alerted the police, which responded immediately.

Police detectives led by the officer in charge of Kaliro police station Kenneth Namanda visited the scene where they conducted a postmortem before handing over the remains to the bereaved family.

Police also recovered a stick which was inserted in Fumba's private parts.

Namanda said that there was a possibility that the suspect first engaged the deceased into sexual intercourse before killing her.

Mulemba allegedly dragged the deceased's body from their garden and hid it in a nearby swampy area covered with papyrus.

Namanda said police mounted a search and managed to arrest Mulemba from his hideout. He faces charges of murder.