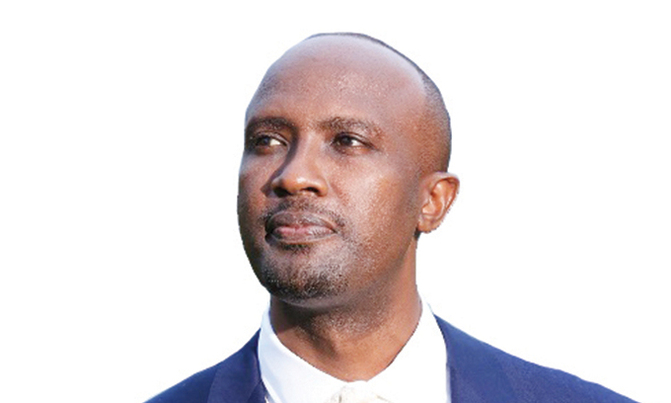 I will look 2 years back and refresh our memories with what I find to be eye-opening news headlines that point to the evolution of our country's economy
By Dr Denis Akankunda Bwesigye
Living overseas has given me an opportunity to scrutinize Uganda's development trajectory, on several fronts. For the last three years, I have been residing in Uganda, I am noticing a noteworthy change in news reporting narrative far different from the stories of the past two decades.
Back in 2004 when I embarked on my postgraduate studies from the Republic of Thailand, I noticed completely new rhetoric on the pattern of this country news stories.
Their news reporting was dominated by topic around, technological inventions on a variety of products such as professional cameras, the introduction of sky-trains, online business solutions, manufacturing of motor vehicles, flat-screen televisions, latest computer capabilities, name it.
On the flip Ugandan side, I religiously kept up-to-date with Ugandan news stories by visiting The Daily Monitor and The New Vision online mornings preceding my academic work.
The trending news stories from these two leading media houses carried with them a flavour world-apart from this prosperous Asian nation.
Our stories carried with them topics such as; General so and so has been remanded to a safe house in Kololo; Kibwetere is the most wanted man in Uganda; FDC party at crossroads; the leader of the opposition party has scoffed at NRM establishment; Pastor so and so cures all types of diseases; Ugandans the world leading beer drinkers; Five arrested for using mosquito nets as fishing nets, blah blah.
One time, a dear Thai friend upon glimpsing a news headline I was reading on my school computer, bombarded me with a question you would tell was an offload of a deep-rooted stereotype that came to surface prompted by one of those Ugandan news headlines of the time.. "so…ah.. guys in Uganda are really poor?", he asked.
As if my student life in Thailand had elevated my economic index above that of an average Ugandan. The kind of question that shoots your body temperature above normal. Notice that I had relatively manoeuvred and settled in against this foreign culture's negative stereotypes against Africans and had earned my space in their world of human ego.
Gathering my thoughts to respond in defence of my compatriots' image, I recalled a quote, "The reports of my death have been greatly exaggerated", by Margaret Thatcher (1979 - 1990 British Prime Minister) while responding to a false news story contending her death.
Cutting the long story short, I would like to draw my readers' attention to the current wave of transformative news trajectory that personifies the Pearl of Africa, and that should be everyone's reassurance of a brighter yesterday, today and certainly tomorrow.
Given the limiting article space in the newspaper, I will look 2 years back and refresh our memories with what I find to be eye-opening news headlines that point to the evolution of our country's economy. See the following;
The New Vision - March 7th, 2019: President Museveni, launches 'Buy Uganda, Build Uganda logo' at Kololo Independence Grounds where the Ministry of Trade, Industry and Cooperatives organized the first ever BUBU expo promoting Uganda's products.
Soft Power News - November 22nd 2018: Uganda Launches first locally assembled smartphones
New Vision - December 18th, 2018: Museveni launches Kampala flyover-project
The Daily Monitor - October 17th, 2018: New era as Uganda unveils high-tech, iconic bridge in Jinja
New Vision - August 31st, 2018: Museveni Commissions Electronics Assembling Plant
New Vision - June 16th, 2018: Museveni commissions Kampala - Entebbe express road
Daily Monitor - June 21st, 2017: Uganda voted the best investment country in Africa at Africa Energy Forum (AEF)
Eagle Online - March 8th, 2018: "Museveni to launch Mbale Industrial Park tomorrow."
The Daily Monitor - August 26th, 2018: Uganda Airlines ready to take off
Soft Power News - October 1st, 2018. Museveni commissions industry in Luwero, urges faster processes for investors
Business Focus - November 1st, 2018: M7 commissions 6 industries, Says 'Those with eyes can see Uganda is on the path to development.
The Independent - October 23rd 2018: Museveni launches $620 million Sukulu project (The Independent, a multi-investment scheme stationed in Tororo district that will have a fertilizer plant, steel mill and supporting power plant, glass factory, cement factory and sulfuric acid plant in one place.
The New Vision - March 9th, 2019: "Uganda's Museveni launch the first batch of 67-seater Metu Zhong Tong buses assembled in Uganda"
Reuters - February 16th, 2019. Uganda's Economy Seen Expanding at 6.3% in 2018/19 - IMF
Although these news headlines may not be exhaustive of everything going economically good for Uganda, they do offer intrinsic insights.
As I pen this article, this March 21th, 2019, the leading news story in both the New Vision and the Daily Monitor is, about President K. Museveni commissioning of the 183 Megawatts Isimba Hydropower Project in Kamuli.
Soon, completion of construction of the largest Uganda's power installation (600 megawatts dam) at Karuma falls will become a reality.
Like the saying that 'Success is where preparation and opportunity meet', the timing of launching the new power dams strategically aligns well with the commissioning of the numerous manufacturing plants within Uganda's economy.
Our manufacturing sector has been secured with an uninterrupted power supply which is essential for optimizing productivity.