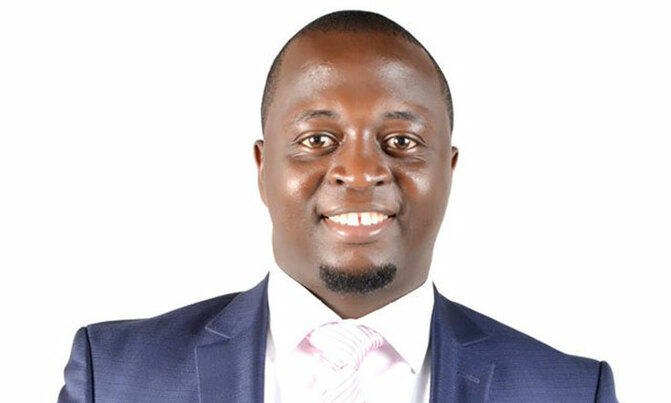 Travelling through China, one would agree with me that their development philosophy on infrastructure has indeed transformed China
By Dixon Ampumuza Kagurusi
China has continued to engage young political leaders of ruling parties in ideology and explain to them about its development agenda and mutual relationship persuaded by the Communist Party of China (CPC).
From such as engagements, it is true China is grateful to Africa for voting in favour of returning the People's Republic of China to the United Nations in 1971 and Africa is grateful for the infrastructure and other developments spearheaded by China.
The Western media mostly questions China's interest in Africa and the huge investments China is making here.
Last month, the International Department of CPC invited young political leaders of ruling parties in 10 African Countries namely, Uganda, Tanzania, Rwanda, Kenya, Sieraleaon, Liberia, Gambia, Seychelles, Ghana and Ethiopia.
I was one of the leaders who represented Uganda together with the National Resistance Movement Central Executive Committee member Gadaffi Nasur, also the party's youth leader chairperson.
We were taken through lectures at China Youth University of Political Studies, a university that was established to train young CPC cadres. It recently hosted the Central Committee for the study of Socialism with Chinese Characteristics approved by the central propaganda Department. The university is also the national research and training base for young Marxists.
While there, we were taken through a series of lectures by top communist leaders, professors and think tank leaders. For instance, they took us through the Chinese development stages and its intention in Africa. We had an opportunity to learn the Chinese way of governance and we exchanged opinions on issues and governing styles and how we can develop a path suitable for Africa or our respective countries.
China has a system of CPC-led multiparty co-operation and political consultation, with other eight smaller political parties allowed to operate.
I think, as Africans, we need to study the Chinese system more and if it is what African needs to catch up with the world. The New Era of China is driven and guided by Socialism (with Chinese characteristics) and President Xi Jinping's philosophy.
We experienced China's economic success and its paths to such a success. The political and development agenda is something Africa can pursue and try it out with African characteristics.
I was fascinated by the Chinese New Era policies of President Xi of opening up to the world and how they continuously call themselves a developing nation, yet they hold three trillion US dollars in reserve. Compared to developed countries, China is now the single largest bilateral financier of infrastructure in Africa.
Travelling through China, one would agree with me that their development philosophy on infrastructure has indeed transformed China.
They have the longest KMs covered by speed electronic railway and the longest bridge in the world. Looking at all these infrastructural developments, one can rightly conclude that the relationship Africa has with China is genuine and will indeed transform Africa through the Belt and Road initiative (BRI).
China's plan linking up markets is already paying off for Uganda when one looks at the Kampala-Entebbe Expressway that connects Entebbe International Airport to the capital, Kampala.
The road was constructed by Communication Construction Company of China using a $476m loan from the Exim Bank of China. The road has since reduced the 2 hours jam to 45 minutes. It's through such projects that China argues that its promoting Africa to be independent and prosperous.
Other projects include the ongoing expansion of Entebbe International Airport, construction of oil roads and construction of Karuma dam. Just recently, Isimba dam, constructed using Chinese funds, was commissioned to add about 180MW to the national grid.
We visited the beautiful Shenzhen, the pioneer city to open up the world with free trade zones in China and the results are amazing. We experienced the hi-tech green city and the systems were tested.
When I forgot my phone in a taxi, it was returned in 30 minutes with the help of the Police. During our stay in the Beijing Nation Peoples' Congress, the largest parliament in the world with 3,000 representatives, they passed legislation to open up and protect intellectual properties and give a favourable environment for foreign investment.
What African countries need to learn from China is embracing technology and invest in their young talented population. The Chinese development agenda is driven by new technology.
The writer recently attended African Political Party Young Leaders Workshop organised by the International Department of Communist Party of China and former NRM MP Kinkizi West Aspirant