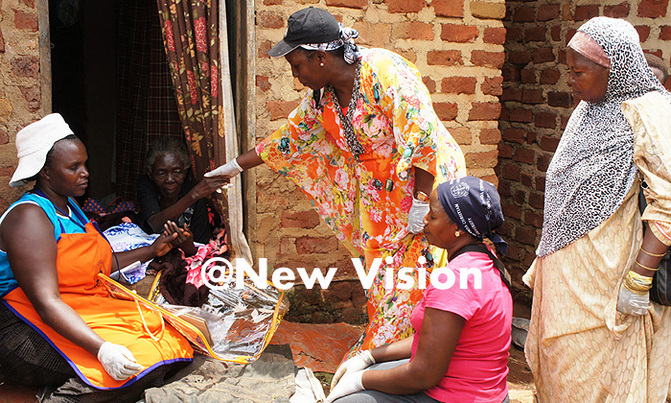 Week-long belated Women's Day celebrations are held in Entebbe.
CELEBRATING WOMEN

ENTEBBE - March 8 may be three weeks behind us, but it does not mean the fairer sex should not be celebrated.

Institutions and individuals in Entebbe Municipality have this week been engaged in a series of activities to mark belated International Women's Day celebrations.

Typically, the day, a focal point in the movement for women's rights, is marked on March 8 every year.

On Tuesday, Nkumba University plus other institutions of learning joined hands to commemmorate the day under the theme: Balance for better. The belated celebrations, which began with a procession led by a jazz band, was held at Nkumba University campus, where several guests emphasised the need for women empowerment and girl child education.

They later fund-raised for the construction of toilets belonging to the university's Nnabagereka Hall. The institution contributed sh12m while individuals and wellwishers contributed cash of sh8m out of the needed sh32m.


Dorothy Nsereko, the dormitory warden, said the toilets are located near the road, with members of the public using them. This, he said, puts the female hall residents at a risk of catching infections and hygiene-related diseases.

Meanwhile, Entebbe Municipality MP Rose Tumusiime also organised week-long celebrations which included cleaning different areas and landing sites, visiting and donating basic essentials to the elderly in each of the cells that make up the municipality and also visiting Entebbe General Hospital, specifically the women in the maternity ward.

The commemoration will reach its climax on Friday with a band-led procession through the streets of Entebbe to the municipal playground.

A match between Division A women and Division B women will be the cherry on the cake.