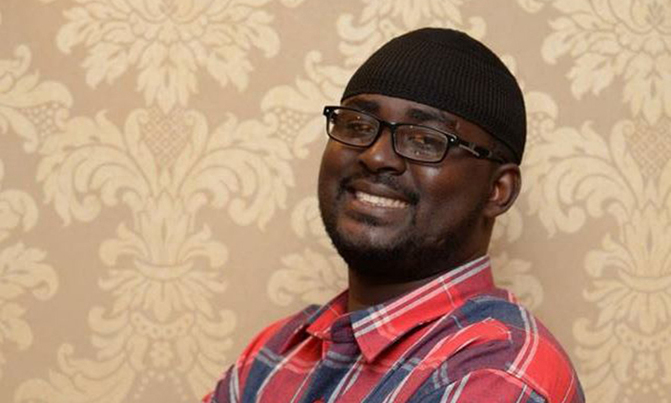 I strongly believe New Zealand in particular and the world at large will prevail over this very "small group of people" as described by world leaders
By Ahmed Hadji
Until the recent terrorist attack on two Mosques in Christchurch that left 50 people dead and many others injured, New Zealand was one of the best places in the world to be a refugee, an immigrant or a Muslim. I strongly believe that the leaders and people of New Zealand will not allow this to happen again, but this dark spot will never go away.
According to a 2008 National Survey, almost nine out of 10 New Zealanders said it was good for their society to be made up of different races, religions and cultures.
There may have been concerns about the growing number of immigrants, but the people of New Zealand chose love over hate. They chose co-existence over all forms of discrimination. No wonder, the suspected terrorist who was a beneficiary of New Zealand's hospitality was from another country.
He put a dark spot on New Zealand's record as a welcoming and tolerant society and I would like to join the rest of humanity in condemning his inhumane act in the strongest terms possible.
As a young person leading projects aimed at de-escalating hate speech in and outside Uganda, I strongly believe New Zealand in particular and the world at large will prevail over this very "small group of people" as described by world leaders.
This will, however, take lots of efforts and resources, and above all, a united front where political leaders, religious leaders, education institutions and online content regulators among others; openly denounce and take serious action against the peddlers of hate speech.
One of the issues that struck me most about this terrorist attack is that prior to the attack, the 28-year-old Australian suspect claimed that he wanted to attack Muslims to incite racial violence and "further divide between the European people and the invaders currently occupying European soil".
To him, the invaders are the people running away from violence, starvation and political persecution in their home countries to seek refuge in the West.
International Law demands that such people's rights be safeguarded, their voices are heard and their safety is guaranteed wherever they are.
Therefore, countries like New Zealand, Uganda, Turkey, Bangladesh Jordan etc that welcome and accommodate millions of refugees and asylum seekers are doing so on humanitarian grounds but also acting in respect of the international law.
There are close to two million refugees in Uganda from Rwanda, DRC, South Sudan and Somalia. If they were invaders as the confessed 'white supremacist' claims; or criminals as some hardliner politicians allege, Uganda would be an 'occupied territory' or a 'crime city'.
I, therefore, urge global leaders and communities to ignore extremists' propaganda and open their doors to those who genuinely need a safe place to stay regardless of their religion and nationality.
I give thumbs up to international agencies like the United Nations and FCA and their local partners which include the Inter-Religious Council and Uganda, Uganda Muslim Youth Development Forum among others that have dedicated most of their resources towards community and international peacebuilding.
Schools, especially institutions of higher learning should put in place and implement education programs that encourage non-violent forms of advocacy as opposed to radicalism which is a breeding ground for extremist views.
Lastly, what we now know about the chief suspect in the New Zealand terror attack shows that terrorism has no religion.
I am encouraged by the international show of unity demonstrated following the Christchurch terror and the leadership and solidarity demonstrated by the Prime Minister of New Zealand Jacinda Ardern toward the Muslim community.
I will end with the word of Brother Mustafa Farouk, the President of the Federation of Islamic Associations of New Zealand; "Let us remain calm and display common sense".
The writer is the team leader at Uganda Muslim Youth Development Forum and a PhD fellow in religion, peace and transnational conflict