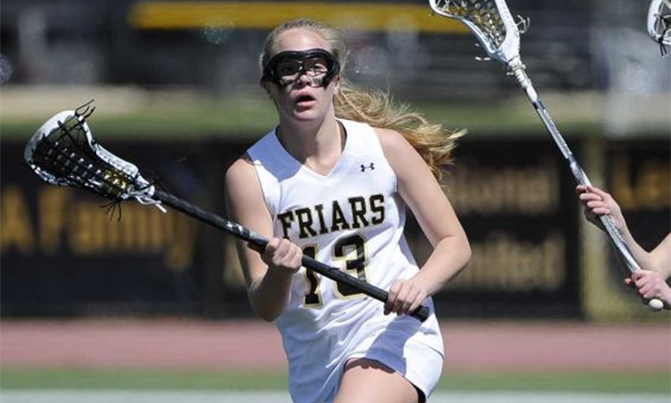 Christine Schreiber is no stranger to Ugandan lacrosse having worked with the men's team in 2013
U19 Women's World Lacrosse Championship (1-10 August)
Uganda Lacrosse Association knows the weight and realities of the World Lacrosse Championships. To thrive at this level, they know that they require the highest level of preparations.
In the build-up to this year's U19 Women's World Lacrosse Championship in Canada, Uganda is in a strong position to put forward a formidable side.
Through the Uganda Lacrosse Foundation, an NGO based in the United States, Christine Schreiber has been appointed the head coach for the Lady Cranes.
Schreiber comes with hefty experience, having played and coached in the United States and is currently an assistant at St Anthony's High School in New York.
"I'm excited and look forward to providing an experience of a lifetime for the young girls," she said.
Interestingly, she is no stranger to Ugandan lacrosse having worked with the men's team in 2013.
Nabisunsa Open
Activations on the local scene keep coming and the latest was the Nabisunsa Girls Open that climaxed Saturday at the Kyambogo Cricket Oval.
"This is one of the platforms for the girls to showcase their skills as the process for the national team selection gears up," said lacrosse coordinator Liberty Twesiime.
Canaan High School emerged triumphant for the third consecutive tournament after besting the five schools that took part.
Flavia Nalwadda and Ruth Tushemerirwe carried the champions on their shoulders with 15 and 13 goals respectively in the round robin contest.
Nabisunsa's Gaylene Gaswaga was a standout and her 11 goals plus an impressive all-around performance earned her the MVP nod.
The youngster has been on song in recent competitions, offering a glimpse of the future of Uganda women's lacrosse.
Next month, the federation is looking at a coaching camp and then subsequent national team tryouts as Uganda chases international glory at the world stage.