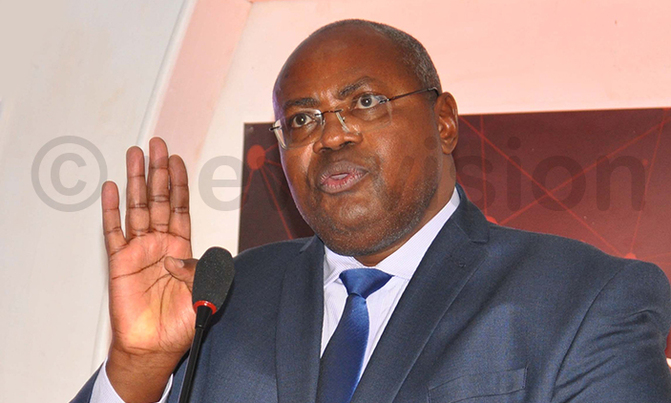 20 High Court circuits are being considered for closure over inadequate funding.
The Principal Judge, Yorokamu Bamwine, has clarified that no court has been closed as reported in the media.
In a statement issued on Monday, Bamwine said there is no crisis in the judiciary and their work is going on smoothly despite low funding.
"It is not true that 20 courts have been closed. It was a recommendation which may be accepted or rejected by the judiciary and the government," Bamwine clarified.
"I think the newspaper made reference to recommendations during a High Court judges meeting on Friday that High Court circuits should be closed until the judiciary gets adequate resources to operate them," Bamwine said in the statement.
However, he said the motion is yet to be considered by the judiciary's planning and development committee and if it is supported, it will guide Chief Justice Bart Katureebe on a possible closure.
The High Court circuits which are considered for closure include Arua, Fort Portal, Gulu, Jinja, Kabale, Lira, Masaka, Masindi, Mbarara, Mbale, Mpigi, Mubende, Mukono, Soroti, Hoima, Iganga, Luwero, Moroto, Rukungiri and Tororo.
High Court circuits are branches of the High Court in Kampala and were created following the decentralisation of the High Court in 1998.
Of the mentioned High Court circuits, it is only Masaka, Mbale, Gulu, Kabale and Masindi that have structures customised for a High Court.
"We established the circuits with the hope that they would have a minimum of two resident judges but it has not been achieved," Bamwine said.
Bamwine explained that the increase in the number of High Court judges has been overdue.
Last year, the Parliament passed a resolution in which the number of High Court judges was increased from 51 to 82.
Why close High Court circuits?
Poor facilitation: The judges contend that although there is a looming case backlog at all High Court circuits, they lack adequate resources to tackle them. For example, a judge working out of station is entitled to sh170,000 per diem for a night but it is inadequate to cater for his/her meal and accommodation in a decent hotel.
Human Resource: Most of the judges lack staffers like secretaries, court clerks and interpreters.
Infrastructure: Only five of the 20 High Court circuits have High Court buildings, with the rest operating under uncustomised rented structures.
Loneliness: Resident judges feel inhibited in terms of association as they cannot interact with everyone.