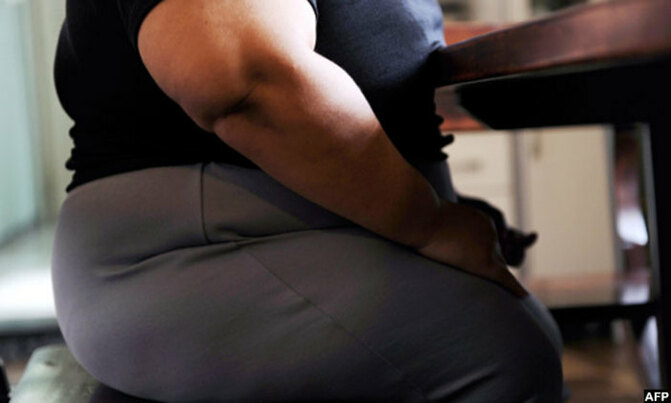 Today's corporate woman is image conscious that a fad diet easily catches on like wildfire at the workplace.
You want to get into that dress within a week or a fortnight. A fad diet guarantees you instant results of rapid weight loss.
In a blink of an eye, you are to down to 4 sizes smaller and viola you now fit in that bandage dress!

What is a fad diet?

A fad diet is a stylish weight loss plan that promises dramatic results. Typically these diets are not healthy and do not result in long term weight loss. In fact, some diets actually can be dangerous to your health.

According to Wikipedia; there are several fad diets that some women have tried out. For instance; one of those diets tried out include; Dr. Atkins New Diet Revolution; one of the controlled carbohydrates, there are liquid diets and diet pills or herbal remedies.

Women's experiences with fad diets

Today's corporate woman is image conscious that a fad diet easily catches on like wildfire at the workplace. Some women have tried one diet to another, Petrina Kimera, a mother of 2 in her 40s has tried just about anything.

A fashion designer, who is conscious of her body weight, was in the habit of buying dresses 2 sizes smaller if she had an event to attend. "My target would be to cut weight so that l would fit into that dress.
The fad diets worked for a while but as l grew older l have had to give away the dresses. The fad diets are not working as fast for me as before," Kimera Pamela explains.

Kimera has tried the 13day diet whereby one eats a boiled egg and black coffee for breakfast and a small piece of chicken for lunch.
However, by day 3 she threw in the towel and gave up. "Taking the black coffee gave me a high and l was feeling dizzy and getting irritable.

Then l tried using the Magic pills which are slimming pills though were later banned because of causing users heart palpitations. With these l drastically lost weight down to 4 dress sizes smaller in hardly a month.

Before getting to my 40s l easily lost weight with the different fad diets l used within 7days but now it takes a month or even longer.

I have now resorted to cutting out bread and sugar from my diet. I also drink a lot of green tea which aids with digestion.
It has been a year now since l also have cut down on carbohydrates. I make sure to have my last meal by 7.00pm. I am now off fad diets since l got in my 40s because the weight loss is not sustainable." From a size 18, Kimera has now maintained being size 14.

Meanwhile, Gerry Opoka, a Zumba instructor with Soul studio, located in Kamwokya who has been on several fad diets says of her journey, "fad diets work.
But fad diets cannot be a lifestyle. I mean taking a cup of black sugarless tea, with an egg, greens and an apple is not sustainable.
After attaining your goal weight then you are relieved that there is no more suffering but the weight will pile back again.

Fad diets starve you. If you stay on them long enough one will not be healthy. That is why one is encouraged to take food supplements since there are certain nutrients that you will not get when on a fad diet.

It gets dreadful to attend parties because you are worried about what not to eat. I got from a size 12 to size 16 plus when l was still on fad diets because these are not sustainable.

However, l have been off fad diets since 2014 when l started doing Zumba. I wanted my old size back. I knew l could not go back to being on fad diets.

With Zumba, l can now eat whatever my family eats. I now make better choices by managing the portions of my food. I have my last meal between 9.00pm to 9.30pm however, l make sure that l do not sleep immediately."

Currently, Opoka has a firmly toned body free of flab because of her work as a Zumba instructor which she does passionately to maintain good health while she makes money to help other women to achieve this look.

Rebecca Kobusinge, a mother of 2 in her late 30s has not been left out of the fad diet trend. She tried the Atkins' diet, an exclusively, protein diet.
"The diet varies the quantities of food one eats however, it limits you to protein only. Sometimes in the course of doing this diet, l feel severe hunger pangs that when l am done with it l tend to overeat. Then the weight piles back on.

Lately, l got discouraged to continue with fad diets because l never maintain the weight loss in the long term," she elaborates.

Are fad diets healthy?

Expert view

What you take in minus what you take out is equal to zero. That way you will never put on excess weight. However, if you eat more food and expend less energy, weight gain is inevitable.

According to Charles Lwanga, a food scientist and nutritionist; having a sedentary lifestyle like driving your car, sitting at the desk equate to weight gain.

"When you get to 40 plus your metabolism rate slows down which leads to the middle age spread. When you get to this decade either you eat less or exercise more for healthy weight management," he explains.

He adds that the fundamental purpose of a diet is to live happily and healthily. "You cannot survive on juice all your life. These diets are not palatable meaning one cannot be on them for long.
There are certain nutrients that one will not get from plants that are available in animals. For instance; the iron in plants cannot be easily absorbed as compared to the iron found in animals," elaborates Lwanga.

James Lyenya, a food nutritionist with Yenga Services Uganda Ltd, in Wandegeya, observes, "Fad diets are not sustainable because it is simply based on denying oneself of the right to enjoy their delicacies.
"Weight control is mainly about engaging in regular exercise and eating right according to your blood group."

Brian Egwalu, a nutritionist, with Ebenezer Psychological Consultants, in Nakasero, observes that the advantage of taking fruits is that these have natural sugars which are healthier than artificial sweeteners.

"Taking three glasses of water helps one remain hydrated though the recommended number is 8 glasses a day.
"Aside from taking water; it is also important to include carbohydrates in your diet to help repair worn out cells and tissues. For people who attend fitness classes it is vital that they take protein in their diet because it helps build muscle," he concludes.

For a healthy lifestyle ensure to seek professional advice. For instance; it is important to appreciate that a breastfeeding mother's dietary needs differ from a menopausal woman. Whichever season you are in, make right diet choices for a healthy lifestyle.