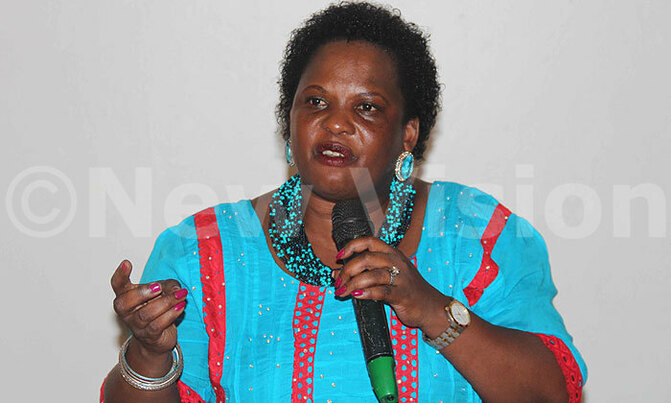 Betty Amongi informed Parliament that government will not intervene in the eviction of people from Gulu Central Reserve by National Forest Authority. "
Minister of Lands, Housing and Urban Development, Betty Amongi. Photo/File

GULU - Government will not stop the eviction of individuals and institutions that have settled in forest reserves, the Minister for Lands has said.

Betty Amongi informed Parliament on Wednesday that as a result, government will not intervene in the eviction of people from Gulu Central Reserve by National Forest Authority(NFA).

"All of us are governed by the law and we must respect the law. This forest was gazatted not by the minister but parliament. Let us legislate and other organs implement the law," she said.

Amongi said for the last one year, the minister of environment sent out eviction notice to all individuals in forest reserves. Some heeded to the notice and moved but others refused until court issued an eviction order.

Among warned that if parliament does not protect the environment, it risks the eminent attacks of the effects of climate change, which is as a result of depletion of forests.

"Let us send a strong message out that where court has made an order, let the law take its course," she said.

Amongi was responding to a complaint raised by Nakaseke MP Rutamaguzi Ssemakula that NFA had issued a notice of eviction to the encroachers.

"I was disturbed by the news that hundreds of people were going to be evicted from Gulu Forest Reserve. As leaders, we are not ready to see fellow Ugandans being evicted and forced to sleep on the streets," he said.

He appealed to Parliament to stop the eviction until a comprehensive report on massive eviction around the country is presented to Parliament.

Amongi appealed to Rutamaguzi to join government in its efforts to protect the environment.

Parliament speaker Rebecca Kadaga criticized the people living in the forest reserves saying it was illegal and therefore should vacate.

"Where court has made an order, there is nothing we can do. These people are illegally living in the forest. They are not trees," Kadaga said.

Gulu Central Forest Reserve, which sits on 93 hectares of land, is found a few kilometers in Laroo Division, Gulu Municipality East of Gulu Town.

Most of the encroachers numbering about 250 households are formerly displaced persons.

In 2017, the Commission of Inquiry into land matters led by Lady Justice Catherine Bamugemerire spent weeks investigating the illegal allocation of several hectares of land to developers in Gulu Central forest reserve.

This was after complaints arose that Gulu Municipality had been reportedly illegally allocating part of the forest reserve land to developers.

The Commission also heard that 30 private individuals allocated between one to five hectares of land for tree planting in the Forest Reserve are using them to grow food crops.