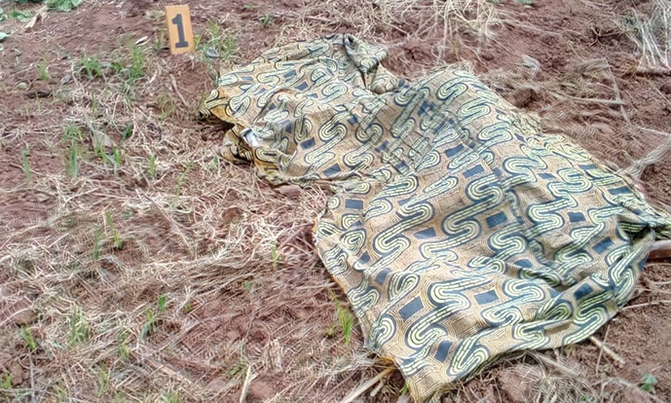 The motive of the attack on the 37-year-old woman is yet to be established
Barely two days after Police in Kasanda district recovered a decomposing body of a man who was half-buried in a garden and eaten by wild animals, another body has been recovered with the head chopped off.
According to Police, machete-wielding men attacked Florence Nantume, 37, a traditional healer and resident of Binikira West in Kassanda town council, and killed her.
The Wamala region Police spokesperson, Norbert Ochom, said that so far, five suspects have been arrested and are helping Police with investigations.
A postmortem has been carried out and the body handed over to Nantume's relatives for burial.A Police liaison officer addressing residents on continued vigilance after the body was discovered.
Quoting a preliminary criminal investigations detective's report, Ochom said the assailants armed with two machetes tricked the victim by pretending to steal piglets she keeps at her home.
"The noise of the piglets forced her out of the house, she was then attacked cut on the neck and hands instantly killing the victim," said Ochom.
He, however, said the motive of the attack is yet to be established.
Police cordoned off the scene of crime pending the use of Police sniffer dogs from Mubende district to trace the killers.