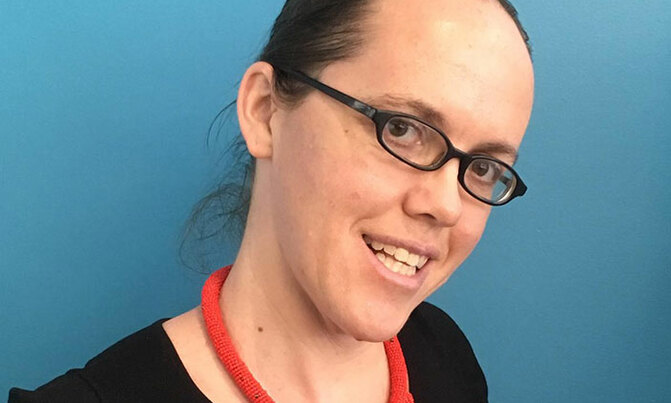 To the tourist wishing to travel to Uganda to gorilla trek, see the African Big Five or raft the rapids of the Nile I would like to say: Stay Calm and Travel To Uganda.
OPINION
By Crystal Evans
Ebola is in Congo. This one simple sentence is a complex issue. For some people it does not even cause an eyebrow to rise while to others this fact makes them break out into a full sweat.
In this article I will address this concern from two angles to two different audiences which are the the two sides of the same coin of tourism: the tourist and the tour industry owners and operators.
To the tourist wishing to travel to Uganda to gorilla trek, see the African Big Five or raft the rapids of the Nile I would like to say: Stay Calm and Travel To Uganda.
Here are a few things you need to be aware of:
* Uganda has an organisation called the Uganda Tourism Board (otherwise most commonly referred to at the UTB) which is not only comprised of experts on tourism, wildlife, and conservation but who also work very closely with the Uganda Government as well as high level Health Officials.
The main purpose of the UTB is to make sure that tourists to Uganda experience travel that is not only hospitable and fun but that is also safe and secure.
If at any point travel to Uganda became unsafe to tourists the UTB would be on the front-lines of letting travelers know of the concern, how high the concern level is, and what precautions that tourists could take.
At this point the UTB stands strongly that is is safe for travelers to enter and explore the beauties of Uganda.
* The USA's Center for Disease Control (most well known as the CDC) has a 24/7 hour lab and response team located in Uganda.which is composed of both the USA and Uganda's best pathological teams. Anytime it is suspected that someone could have a life threatening contagious disease, samples are sent to this high tech lab, immediately tested and responded to. This lab is actually renowned in Africa and other countries are begging to have such a supreme lab set up in their nations.
The CDC's team is beyond professional and can be trusted to respond very swiftly if there was ever a concern of Ebola.
* Ebola is primarily spread through contact with people in their final stages and/or contact with a dead body. It is not an airborne disease spread through a sneeze.
* The Ugandan government has sealed its borders with Congo and is having everyone who wants to cross the borders tested by for early symptoms of Ebola by trained health officials.
* The gorilla's of Bwindi have their nests visited every day and their poo is collected, tested, and monitored for disease every day through Conservation Through Public Health which also works with the local clinics to monitor the human population in and around Bwindi for sicknesses.
The Gorilla families whereabouts are trekked and they are not in contact with the gorillas in Congo.
Ugandan's love their lives. Uganda newspapers, radios, and health clinics regularly educate the public about the signs and symptoms of Ebola.
If there ever was an Ebola outbreak in a region you were planning to visit the hotel would shut itself down because it would not put it's workers at risks.
Not only would Ugandans seek to protect tourists but they would protect their own people as well.
* Now that you know its currently safe to travel to Uganda and that you would be informed in there was ever any level of risk not only can you move forward on your travels with a peace of mind. In addition to Uganda being a safe destination to travel to it is known as one of the friendliest places in the world and boasts of diverse wildlife and scenery.
Now to address the other side of the coin. Many touristy industry owners and operators have it is an, 'It's over there, not here, why should I care?' attitude about the Ebola is Congo.
I am here to tell you that is a very wrong attitude to have. Uganda is currently loosing tons of would-be-tourists to the fear of Ebola.
What you need to understand is:
* The news of Ebola in Congo is being broadcast on all of the big news stations and Congo is right next to Uganda, therefore people automatically assume that it is very risky to travel to Uganda
* Forever piece of news that keeps that fear alive in potential tourists, we need to broadcast just as loud, big and vibrantly that it is safe to travel to Uganda. This needs to happen not only once or twice, but it is important that for every piece of news they get that instills fear that they get at least 7 times as many times as many pieces of news, media, and information letting them know Uganda is safe to travel to.
* Tourists need the facts to make informed choices
Suggestions for the tourism community:
Share and Repost this article
* Find seven ways to inform potential tourists of their safety: examples include: the local radio station, blogging, tweeting, Facebook posts, linkedin articles, and contacting newspapers and TV stations
* Work together with your competitors and bind together to create a PR response team that will not only respond to the current issue of Ebola in Congo but also be able to respond effectively and quickly to other issues effecting the touristy industry
* Create policies that take away risk from the traveler and place it on you instead. Make their travel risk free so they are confident to book with you.
For example, in the current situation, hotels could assure tourists that in case Ebola ever were to break out with in your town and a certain radius that you would allow the tourist to be given a rein check and visit your hotel later when your region would be Ebola free
* Treat Ebola like you would sex with teenagers: talk about it, add your voice to the conversation, because everyone is already talking about it, and if you don't add your voice, people will not be able to make a fully informed choice.
The writer is a Canadian American who lived in Uganda for nine years and still considers Uganda her home