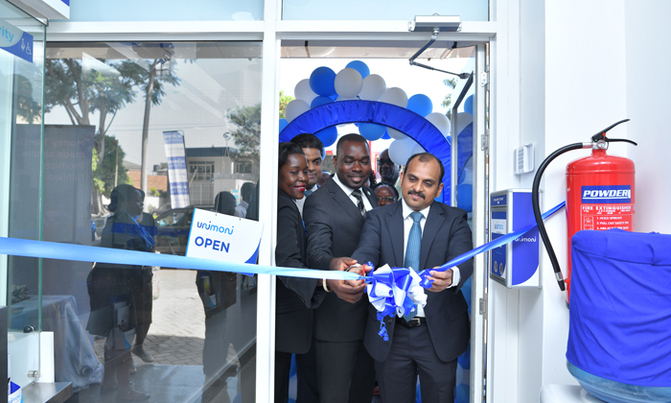 Unimoni is a renowned global provider of Money Transfer, Foreign Exchange, Payment and credit solutions.
Unimoni, a renowned global provider of money transfer, foreign currency exchanges and payment solutions, announced the opening of its new branch in Bugolobi, Kampala.
With this new addition, the total branch network of Unimoni in the country stands at seven.
Customers can simply walk-in and choose from a broad range of financial services like instant bank transfers, instant money transfers and foreign currency exchange.
"The new branch reflects our commitment of providing customers a suite of financial solutions and facilitates them with seamless movement of money. It is also in line with our strategic expansion plans in the country," said Nazeem Khan, Country Head of Unimoni Uganda, during the branch inauguration.
The new branch will operate all days of the week.
Branch Timings:
Monday to Thursday - 9:00 am to 8:00 pm
Friday & Saturday - 9:00 am to 9:00 pm
Sunday [& Public Holidays] - 10:00 am to 6:00 pm
About Unimoni
Unimoni is a renowned global provider of Money Transfer, Foreign Exchange, Payment and credit solutions. Unimoni facilitates the seamless movement of money across geographies, currencies and channels to enable its customers to achieve their financial ambitions. It offers multiple customer touch-points including retail stores, digital and mobile solutions and self-service kiosks.
At Unimoni, customer-centricity is at the heart of everything we do. The investments in innovation and technology have enabled Unimoni to deliver exceptional customer experiences that combine convenience, speed and value. Unimoni strives to provide the customers with secure and simplified one-stop financial services and solutions attuned to their schedule and lifestyle.
Unimoni is part of the Finablr network of brands. Finablr network brands provide a broad array of innovative and trusted financial solutions for consumers, corporates and enterprises, through its deep regulatory know-how, relentless focus on technological innovation and a global network of retail stores, digital channels, payments platforms and industry partnerships.
In Uganda, Unimoni specialises in offering outward remittances (Bank Transfers), purchase of inward remittances (TT Purchase), instant money transfers and foreign exchange services. Zoey, the brand's virtual assistant equipped with machine learning capabilities, interfaces with customers round the clock over an online and social platform system.
For more information, visit the Unimoni website: www.unimoni.com