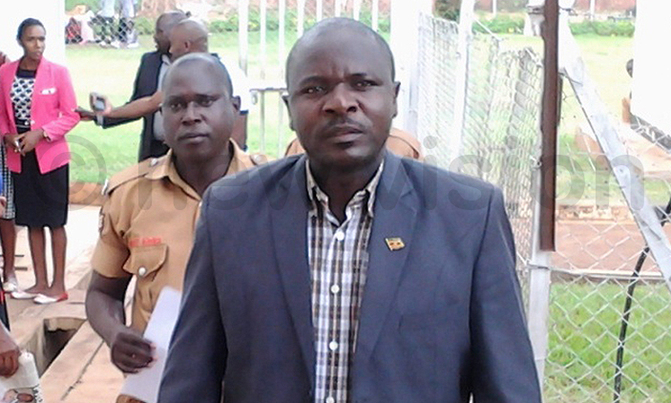 Hepatitis B is an infection that causes scarring of organs, liver failure and cancer.
Ruhinda County Member of Parliament Capt. (rtd) Donozio Kahonda has sued Norvik hospital demanding over sh500m in damages for allegedly giving him a false Hepatitis B test result.
In a suit lodged at the civil division of the High Court in Kampala on Wednesday, Kahonda claims that on December 8, 2016, the hospital conducted a health camp at Parliament and he was among the hundreds of MPs that tested for Hepatitis B.
However, the legislator says that the results indicated that he had a Hepatitis B infection and needed urgent treatment.
Kahonda says that this prompted him to go for a second test at the same hospital to ascertain the impugned results and he was found to be Hepatitis B free after months of misdiagnosis.
"When I carried out a search on the doctor who first examined me, I found out that she is called Dr Pamela Nandawula who is not a registered and licenced medical doctor by the Uganda Medical and Dental Practitioners' Council which makes the hospital liable for employing unlicensed doctors," Kahonda says.
The legislator filed the suit through Mwesigwa associated advocates and Amanyire and Mwebaze advocates.
Hepatitis B is an infection that causes scarring of organs, liver failure and cancer.
This disease is most commonly spread by exposure to infected bodily fluids and its symptoms include yellowish eyes, abdominal pain and dark urine.
Kahonda contends that the defendant's act of using a person holding out as a doctor well as not licensed by the Uganda Medical and Dental Practitioners Council is gross negligence, unprofessionalism, irresponsible, breached its duty of care towards patients like him.
"I have been on treatment of the disease from the time I was declared positive until when I got a confirmatory test which showed different results hence subjecting me to inconvenience, mental anguish and stress which entitles me to damages," Kahonda states in an affidavit in support of his case.
The legislator says that the conduct of the defendant's employee (Pamela) amounted to gross negligence for which the hospital is vicariously liable in general and punitive damages for the inconvenience, mental anguish and stress caused to him.
"I was duly educated about the dangers of hepatitis B as an incurable and communicable disease that affects the liver by the said Dr Pamela, which made me to suffer excessive stress, fear, stigma and a lot of discomfort culminating into loss of hope for life," he says. The second results were released on March 9, 2018.
Kahonda contends that he got the information of being Hepatitis B positive arising out of misdiagnosis at a time when his wife was pregnant and suffered a miscarriage over stress.
He now wants the court to award him sh500m at an interest rate of 25% per annum from the date of filing the case.
Efforts to get a comment from Dr Adil Bahauddin, the medical director at the hospital proved futile as his known telephone went unanswered.
Meanwhile, the court's deputy registrar, Sarah Langa has summoned the managing director of the hospital to file its defence against the allegations within 15 days.
"Whereas the above-named plaintiff has instituted a suit against you, it is hereby ordered that you file a defence in the said suit within 15 days from the date of the service of summons on you," Langa ordered.
She warned that failure by the hospital to file its defence within the stipulated time, the matter will be heard in their absentia and judgement could be entered against them.