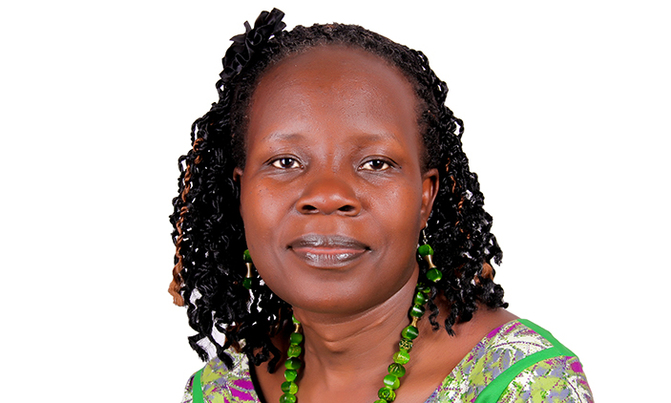 There is one aspect of course that I can't forget. We always say "prevention is better than cure"
By Dr Elizabeth Ekirapa-Kiracho
A few days ago, I watched a cancer patient talk about the financial challenges he faced while accessing cancer treatment. He reminded me of my trip to some rural health facilities in Iganga and Mayuge Districts where Makerere University School of Public Health has been implementing a program aiming at improving access to diabetes care.
The program is code named SMART2D, and is funded by the European Union. During this visit the health workers kept wondering how the diabetic patients were going to continue getting their medication since the project was ending. This got me thinking about a related project, the SPEED project funded by the European Union as well. It aims at generating evidence that can accelerate our movement towards achieving universal health care coverage. What are some of the things that we can do to promote universal access to care for chronic illnesses?
In Uganda, lower level facilities such as health center III's, do not receive some of the drugs for managing diabetes regularly, therefore often patients have to travel longer distances to higher level health facilities to be able to get these medications. In previous work we have done, some patients had to travel as far as 14 km to a higher-level facility that had drugs for diabetes. To provide universal access to care for diabetes, government needs to provide these drugs to lower level health care facilities that are closer to the rural population.
I also noticed something else the SMART2D Project had provided; refresher training about diabetes management to health care workers! They were able to diagnose better, see more cases, and to manage them appropriately. The project also provided them with diabetes treatment algorithms which they put on the walls in their consultation room for easy reference. It reminded me of the challenges that young doctors face working in Uganda, without easily accessible guiding algorithms they must know all the appropriate dosages by memory! Certainly not an easy task given the plethora of diseases in a country like ours. So, yes, inexpensive tools such as these can help make it easier for clinicians to prescribe the correct dosages of medicine.
The SMART2D project is drawing to a close and one of the key challenges that many health care workers talked about was the fact that they would no longer be able to do the fasting blood sugar tests before prescribing treatment, because this too is often not available in the primary health care government facilities. Therefore, universal access to diabetes care also requires skilling of health care workers and provision of appropriate tools.
There is one aspect of course that I can't forget. We always say "prevention is better than cure". We must sensitize people about prevention of diabetes. The health care workers mentioned that more people from the community now know more about diabetes, because of the health education that was provided by the SMART2D project. My appeal as we continue to strive to achieve universal health care coverage is for our government to allocate more resources to health so that we can provide refresher trainings for health care workers and give them the tools that they need to prevent and manage this dreaded disease!
I shall not forget the words of one of the doctors who work in this challenging context; he said "you write down that you have managed a diabetic patient, but deep down you know that you really have not helped this patient because you were not able to give them the care that they need, you only prescribed for them drugs and told them to go and buy them or you referred them".
Writer is a health economist with the SPEED project and a postdoc on the SMART2D project.