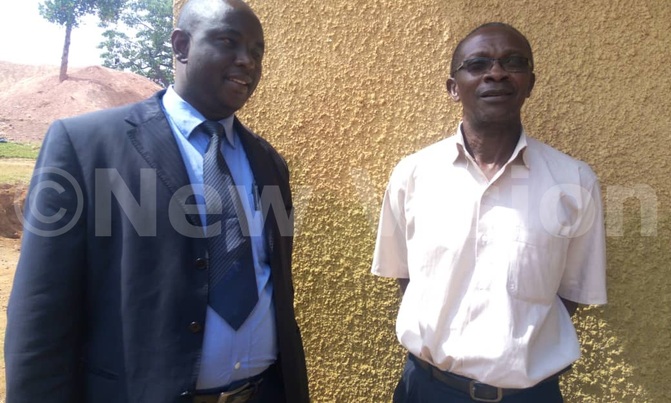 According to the study carried out by CSBAG, quite often government releases less money than the budgeted for in WASH sector.
HYGEINE SANITATION
KAMPALA- Officials from Civil Society Organisations (CSOs) and local leaders have called for increased funding of water, sanitation and hygiene (WASH) programmes in government schools and hospitals.
This, they said would avert any possible diseases outbreak resulting from lack of sanitation materials such as hand washing facilities, clean drinking water as well as poor disposal of human waste materials.
"Surely, government has not been budgeting for WASH intervention in schools. As you can see, there is no money to specifically deal with sanitation sector issues; you find that the school receives money but it doesn't have that specifically meant for paying water bills, emptying toilets and garbage collection.
And sometimes you find that even headteachers can't find that money from anywhere," said Siraj Magara, a budget policy specialist at Civil Society Budget Advocacy Group (CSBAG).
This was during a public dialogue at Church of God in Kamwokya, a Kampala suburb on Tuesday.
He added: "The moment schools and hospitals don't have water, hygiene and sanitation materials would result in undesirable ramifications."
According to the study carried out by CSBAG, quite often government releases less money than the budgeted for in WASH sector. The report findings also indicated lack of water purification systems at Naguru Hospital.
The reported, for instance revealed that out of sh84m that was approved for water, sanitation and hygiene at Naguru Hospital last year, only sh40.05m was released, implying sh43.5m gap.
It was also indicated that both Kisenyi Health Centre IV and Naguru Hospital didn't hand washing facilities, whereas the later also lacked water purification systems.
Christopher Tumwine, a secretary in Participatory Budgets Committee at CSBAG noted that on average, there's also a low toilet stance to pupil ratio in several public schools in Kampala.
He pointed out schools such as Shimon Demo Primary School, Summit View, Kitante Primary School as well as KCC Primary School. The ratio, according to him stands 1:62, as opposed to national standard toilet stance to pupil ration of 1:40.
"Government should intervene through provision of ring fenced WASH funds in schools. KCCA should provide garbage bins to ease collection of garbage. The Authority should also intensify WASH monitoring in schools," said Tumwine.
Goreth Katana, the woman councilor Kamwokya-2 Parish said government has put efforts in funding its aided schools and hospitals although resources provided do not have a clear line on how much should be spent on WASH programmes.
According to Katana, this makes some schools not to consider WASH issues and give them a special consideration.
"Even the resources that have been allocated for water, sanitation and hygiene in some government facilities, aren't released in full amounts. So we need to know who receives this money and what's the follow up mechanism on accountability," said Katana.
Godfrey Senfuma, the headteacher at Shimon Primary School said government gives capitation grant to its aided schools with small components funding WASH activities.
"Out of the capitation grant received, 35% goes to scholastic materials, 20% to co-curricular activities and 15% to management and 10% to administration. Then they give us 20% to go to contingent. Now WASH projects lay under management, but this money is little," said Senfuma.