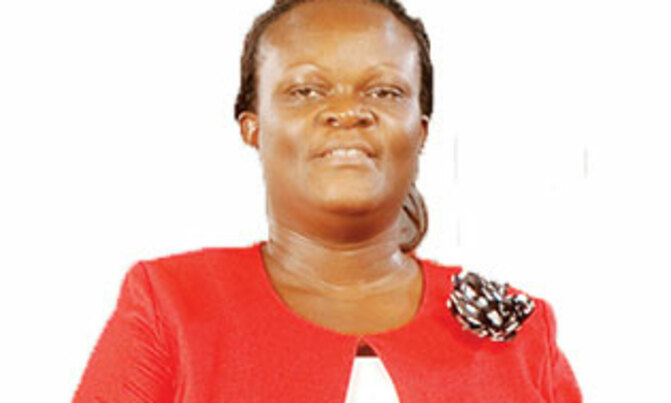 Culture is an important determinant of health in a number ways; culture influences health behaviors, people's attitudes towards what they eat and what is acceptable in a given community.
OPINION
By Dr. Sylvia Baluka
Culture is a set of rules or standards shared by members of a society or community, which when acted upon by the members, produces the desirable behaviours. A society or community refers to a group of people who occupy a given locality could be Sebei region and share the same cultural traditions probably FGM.
Female genital mutilation (FGM) also known as female genital cutting or female circumcision refers to various traditional practices associated with cutting of the female genital organs.
Culture is an important determinant of health in a number ways; culture influences health behaviors, people's attitudes towards what they eat and what is acceptable in a given community.
The food pregnant women eat, birthing practices and how long women breast feed are all linked to their cultural backgrounds. Hygiene practices are all linked to culture; there are cultures that still believe that use a pit latrine or toilet by women in a reproductive age group will render them infertile and, therefore, must find a convenient place probably in the night to respond to nature's call.
During my five years in Makerere University we had an experience of someone who subscribed to this sort of cultural belief and every morning we found something somewhere in the compound but unfortunately she was never caught in the act or discovered.
It lasted for three years and then stopped probably when the culprit completed a three year Bachelor's degree.
Culture is an important determinant of people's perception of ill health. Different cultures have different beliefs about what constitutes good health and ill health or regarding health and medical treatment. The extent to which people use or access health services is also linked to their cultural beliefs.
Some cultural values enhance health whereas others undermine health. For instance those that emphasise physical exercise and fitness as opposed to those that encourage heaviness or overweight as a sign of wealth or prosperity, monogamous marriages as opposed to those that encourage multiple sexual partners, cultures that encourage male circumcision believed to reduce transmission of HIV as opposed to female genital mutilation (FGM) which exerts negative effects on women.
If Uganda is to address FGM successfully, there is need to consider the outsiders' as well as the insiders' perspectives towards FGM and build consensus. What the insiders see as normal the outsiders see as abnormal or an affliction.
While we blame the promoters of FGM for going against the government position, there is need to consider the sort of response that would arise if the male circumcision by Bagisu or 'young girls visiting the bush' or kneeling by girls and women emphasized by some tribes' were abolished? Paying and or refunding bride price were abolished but both practices are still taking place.
There is need for us to understand the motivation behind FGM in order to successfully mobilize the affected communities towards behavioral change.
If all the decision makers see FGM from the insiders' perspective and feel their pain then through dialogue and use of an appropriate behavioral change models, the practice can be addressed although gradually.
Health policies and programs ought to decode and integrate the cultures of the communities where they work in order to enhance health of the beneficiaries. Culture, gender norms, social capital, education and socio-economic status are key elements of the social environment where a particular community operates.
If Uganda is to address FGM effectively, there is need to change the social environment in the affected areas by addressing all these key ingredients. Dealing with the cultural issues alone by arresting and prosecuting the culprits without focusing on other aspects such as education and socio-economic status may not yield a sustainable intervention to the FGM problem.
For instance, increasing school enrolment of girls and thus increasing the literacy levels of the future mothers in the FGM affected communities would have a more durable impact.
If Uganda managed to increase the number of women who eat chicken and eggs, I am very optimistic that if we deploy the right cultural behavioral change models and involve all the key stakeholders, FGM will become history, although gradually.
I recall, when I was a teenager in late 1980s and early 90s, I never saw an adult woman or mother eating chicken or eggs in my village. Few people may be aware how girls and women started eating chicken and eggs.
According to folk songs sang in my village, the health workers were blamed by men for the change which is linked to the period when many women started attending antenatal and delivering in health facilities.
The mid wives and doctors found many women anemic and preached to them to go and eat chicken and eggs which were the most readily available protein sources since almost every home kept chicken.
Those days, a doctor's advice was taken seriously and before long many women and young girls started eating chicken. I think today the health delivery system can still be used to preach to all the patients they come in contact with particularly women to denounce FGM.
The writer is the president of the Uganda Veterinary Association and a Board Member of the National Drug Authority