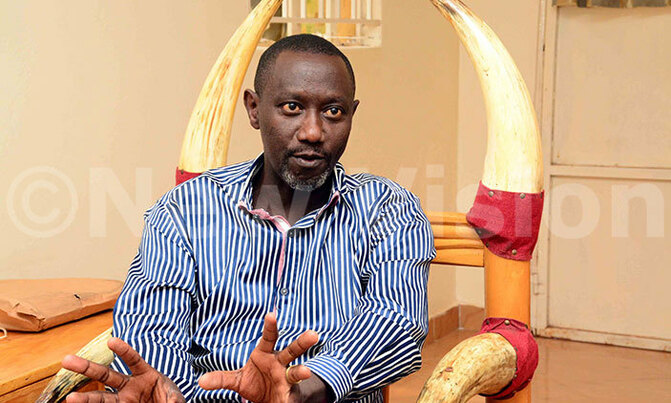 At least 400 leaders are expected to attend the event, which is expected to be graced by the Vice President, Edward Kiwanuka Ssekandi and local government minister, Tom Butime.
LOCAL GOVERNMENT ELECTIONS
MOROTO- Members of the Uganda Local Government Association (ULGA), which brings together 127 district chairpersons, councillors, speakers, chief administrative officers and sub county chairpersons have gathered in Moroto town, Karamoja for their annual general meeting in which they are going to elect office bearers.
The incumbent, Lwengo chairperson, George Mutabaazi from the central region, who is contesting for a re-election is facing four contestants including Joseph Lomonyang from Napak in Karamoja who has been a vice chairman for the region, Walter Elakas from Katakwi who has been vice chairman for the Eastern, Joseph Luzige from Mityana and Richard Rwabuhinga from Kabalore who has been vice chairman for the Western region.
Muhammad Kateregga from Bukomansimbi is vying for the central region seat, currently occupied by Andrew Ssenyonga from Mukono who is seeking re-election.
Mutabaazi said it was healthy that several people came up to express interest in his seat, saying it signifies democracy, adding that he would respect the outcome of the vote.
At least 400 leaders are expected to attend the event, which is expected to be graced by the Vice President, Edward Kiwanuka Ssekandi and local government minister, Tom Butime.
The members have had a busy week, after attending a retreat at the Kyankwanzi National Leadership Institute from where they met President Yoweri Museveni in State House Entebbe and headed straight to Moroto.
Mutabaazi said he has achieved a lot during his two and half term by pressing the central government to increase the remuneration of district speakers from sh500,000 monthly pay to sh700,000. He said the district chairpersons were recently also added sh100,000 on top of sh2m pay, which he said is still low.
He said he has lobbied and in a period of five months, the ULGA members have met the President several times in a bid to find a solution to problems facing them.
"I have also advocated for vehicles of district chairpersons and we shall soon get 40 vehicles for the new districts and we hope to get bicycles for LC1 leaders and motorcycles for LC3 chairpersons.
"But our local governments are still underfunded, we demand that we move from the current 12% to at least 38% .
Mutabaazi explains meeting with President Museveni at State House.
Mutabaazi said that at least 362 participants from ULGA attended the retreat at NLI Kyankwanzi where they got a programme to meet President Museveni at State House.
He said the meeting in Entebbe was attended by all chairpersons regardless of their political affiliation and he lectured them about issues like patriotism and nationalism and how they are going to be included on the Operation Wealth Creation programme to mobilise the 68% population still stuck in poverty to improve their livelihoods.
"The President talked to us on how best we can help Uganda reach the middle-income status," he said.
He said as a result, members signed a Memo for which LC3 and LC5 chairpersons would be getting facilitation from OWC to boost its campaign.
"We thank President Museveni for picking interest in working with the local government leaders and we pledge to continue working with him to ensure our people get out of poverty," he stated.
Mutabaazi however said at State House, NRM supporters drafted a Memorandum asking Museveni to contest as a sole party candidate in the coming 2021 general elections.
He said the NRM supporters appended their signatures on the memo but did not get the chance to present it to the President because he was rushing for another function and instead handed it over to his private secretary.
He clarified that other members who do not subscribe to NRM were not part of the memo and did not sign on it although they attended the earlier meeting with the President.
ULGA Secretary General speaks out
Rose Gamwera, the Secretary General of ULGA told journalists at Moroto Hotel that at Kyankwanzi ULGA members proposed that funding for some projects be de-centralised from the ministries to the districts to enable the implementers have access to the money.
She said according to leaders, this would lead to increased budgeting for the local government units to enable them effectively deliver services to the intended beneficiaries.
She said local government leaders feel that service delivery is compromised by low funding from the center, yet they were key in mobilising the ordinary people to take part in wealth creation and embracing government programmes.
"We don't want to continue seeing a scenario where money and budgeting is done and money retained at the center yet implementation is done at the lower level," she stated. Ends