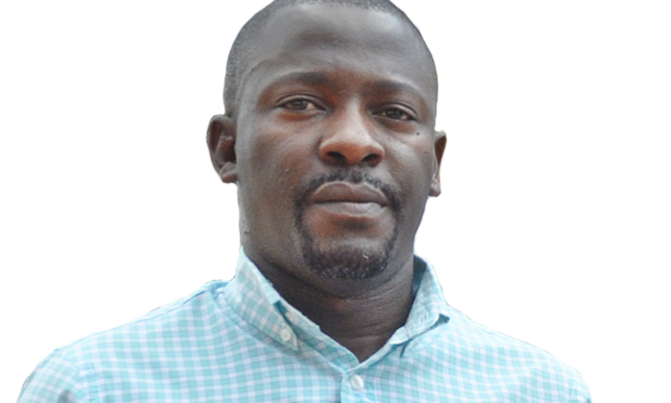 Dr Lawrence Mulindwa has done everything right for Vipers thus far except for one thing; be patient
Vipers are a club in crisis. They are now unsure of the next step.
With 11 games left, they are six points behind table leaders KCCA, won three games less, scored 11 goals less and lost once.
On their heels is Mbarara City who are two points behind, with a goalless, but with a better defence after conceding three goals less. Not only are the Ankole side gunning for second place, but they have also become genuine challengers for the title.
The defending champions are under siege on and off the green.
After losing their long unbeaten run to Villa last Saturday, they drew 1-1 away with Tooro United.
For Vipers, this is not just a lean spell. It's embarrassing. The more they make the changes, the more the results remain the same.
It gets worse - FUFA Footballer of the Year, Moses Waiswa, is suffering a nightmare season while prolific goal scorer Dan Sserunkuma's form has dipped. Whatever is going on at the three-time league champions has become an issue for football scholars.
Vipers have made the mistake of believing their hype. Granted; their financial stability and steady revenue generation put them alongside institutional monsters KCCA and their fan base is growing at a rate that now threatens the traditional clubs.
For achievement, they are now the fifth most successful club in the league behind Villa, KCCA, Express and URA with three titles.
In terms of assets and infrastructure, they are perhaps the biggest currently. Evidence shows that the club is being built with a long term vision of taking over supremacy in local football by the vision bearer.
Arguably as well, Vipers understand football business better than most clubs. They sell players profitably, attract corporate sponsorship, market aggressively and have grown their brand. Their stadium is now, also, a national monument.
Yet, the constant firing and hiring of coaches, the lack of a football identity and uncertainty surrounding the club point to a fundamental problem - self-inflicted pressure.
Unlike KCCA, Villa or Express, the fans at Vipers never lose sleep over the club's failure to win trophies or their elimination from continental competitions at whatever stage.
Their fans are still learning how to identify with the club and finding out about their traditions. They have no pressure.
For now, Vipers come off as a trendy brand suitable for the young and middle class. The club is fashionable and makes a good conversation.
The fans are happy when the club wins but simply get disappointed when they lose. There are no riots in defeat and the city doesn't come to a standstill when they win. They are simply Vipers, not Villa, KCCA or Express.
If Vipers understood this about their brand outlook, the administration would be calmer when going about fixing problems.
Every club that has a clear vision will allow time for culture, philosophy or system to take root.
This might require recruiting a coach who will easily buy into the vision and identify with the club philosophy. In turn, he will inculcate the same in the players.
With resources available and the right quality of players bought, it becomes only a matter of time before the shared vision begins to yield tangible fruits.
However, there's a constant in all this; the need to sacrifice instant results. Vipers must learn that in a club's history, good results, trophies and profits may have to be sacrificed to create the platform for sustained success in future.
When you invest billions in building a club, have the temerity to wait for the harvest. There are no quick fixes in football.
Vipers fans won't bring the heavens down if the club misses out on trophies. They will embrace the club and identify with it more instead if they knew about the building process.
Dr Lawrence Mulindwa has done everything right for Vipers thus far except for one thing; be patient.
Flowers don't grow in gardens of stone but even a seed rots first before it germinates.
There's no pressure coming from fans, stop the pressure from within.