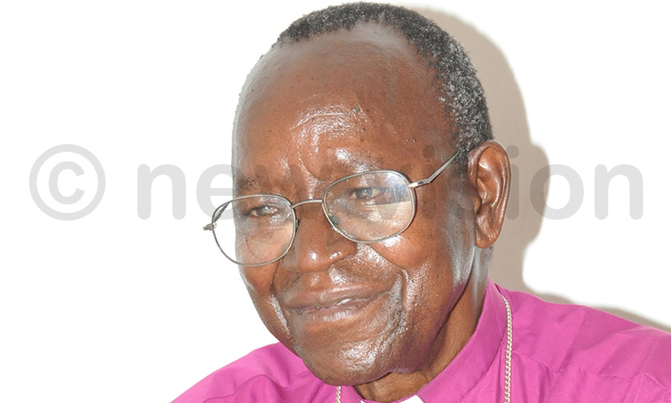 He died at the age of 89 after he succumbed to leukaemia
Members of Uganda Peoples' Congress (UPC) on Wednesday celebrated the life of the former Bishop of Busoga Diocese, Cyprian Bamwoze who passed away on Monday.
Speaking to the media at the UPC headquarters at Uganda House in Kampala, Lawrence Okae, the party's national chairperson said Bamwoze was an iconic member in the party who tirelessly laboured towards its success.
"As Uganda Peoples' Congress, we had a close relationship with Bamwoze. For the decades he was in the ministry, he was at the forefront of organising, motivating, training people on leadership and production," he said.
He added that Bamwoze endeavoured to improve the education system and health facilities through building schools, health centres and churches in the hard to reach areas of Busoga and throughout the region.
Okae said the late Bishop was a champion of the core values and virtues of Christianity, which he followed, taught and preached.
"He believed in the establishment of a personal relationship with God anchored in the values of integrity, honesty, productivity and leadership," he said.
Bamwoze according to Okae, is also remembered for his great contribution to the building and completion of Bugembe Cathedral.
Bamwoze died at the age of 89 after he succumbed to leukaemia at Uganda Cancer Institute in Kampala where he has been seeking treatment for the last past six months.
He will be laid to rest on Sunday at Bugembe in Jinja district next to his wife who died in 2016.