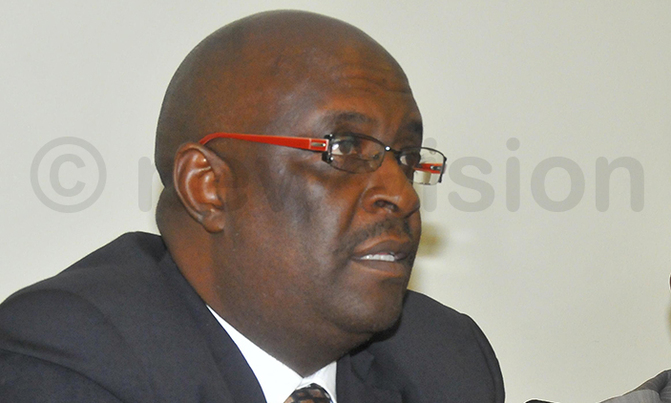 MP Barnabas Tinkasimire said the solution lies in remaining united, not breaking away
Bunyoro Kingdom has appealed to the legislators who hail from the region to oppose the move by the Bagungu community to break away from the kingdom.
Meeting the MPs at Parliament on Wednesday the kingdom Prime Minister (Omuhikirwa) Andrew Kirungi Byakutaga warned that this is a move spearheaded by external forces who want to compromise the unity of the kingdom.
Bagungu is an ethnic group located in Buliisa district and some parts of Hoima and Masindi districts. They live on the northeastern shores of Lake Albert along the Rift Valley. Their major economic activities are fishing and farming, where most oil deposits have been found.
The community which speaks Lugungu language has been pushing for their own kingdom "Obukama Bwa Bugungu", claiming that they have a different cultural heritage with Bunyoro.
"It is time for all people in Bunyoro to work together for the development of the kingdom and advocate together on issues such as sharing oil revenue with the central government, promoting education, health among other goals," Byakutaga explained.
The meeting was attended by Buyaga West MP also chairman of the Bunyoro Parliamentary Caucus, Barnabas Tinkasimire, Norah Bigirwa, Stephen Mukitale, Tophece Kaahwa, Pius Wakabi, Dan Muhairwe, Lawrence Bategeka and Eric Musana among others.
"Bunyoro Kitara kingdom shall not accept this proposed secession by the Bagungu community. They are being misled by the underground work of opportunists who have selfish interests."
Bigirwa said there is no need for the secession of any tribe from Bunyoro Kingdom since the monarchy is hospitable, unifying and recognises every tribe's values.
Bigirwa said the promoters of the Bagungu community secession have not consulted any of the over 50 clan heads about their interests to secede. "The Bagungu want to fight poverty, set up development project for employment especially the youth."
"The truth is that we need to protect the Bagungu culture and the Bagungu people. I'm a Mugungu original; I know we have been marginalised but not by Bunyoro kingdom but by colonialists," Mukitale said,
"It is a selfish divide-and-rule scheme by some people, Bunyoro is not a tribe; it is a nation that is made up of many tribes. We can't allow this (breakaway) to happen; people want to divide us such that we don't speak with a single voice," Mukitale said.
Tinkasimire said the Bunyoro sub-region has no public university, poor roads, land grabbing and lack of information on oil and gas resource under its soil. Tinkasimire said the solution lies in remaining united, not breaking away.
"The Banyoro are requesting President Yoweri Museveni also to pay a visit to the Omukama of Bunyoro Kitara, Solomon Gafabusa Iguru, as he did to Buganda's Kabaka Ronald Muwenda Mutebi II to discuss development issues for Bunyoro.
President Museveni on Tuesday last week visited Kabaka Ronald Muwenda Mutebi II at his palace in Banda, Wakiso District.
The two held what Museveni described as a cordial meeting where they agreed that all pending issues involving the kingdom's property, land and financial arrears be resolved soon.