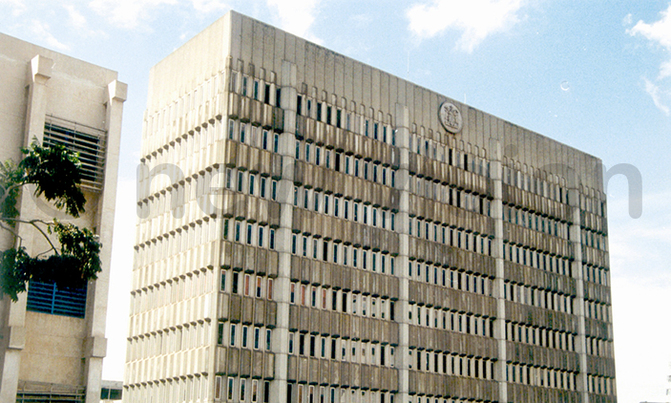 They are now demanding for a proper accountability and forensic audit of the entire period during which Greenland was under liquidation
Former shareholders of the now-defunct Greenland Bank want the central bank to pay them a total of sh785b in compensation for damages and losses that they have incurred compounding over 20 years since the institution was closed.
The seven shareholders of the bank that was closed in 1999, say the lump sum is occasioned by suspected outright fraudulent handling of the disposal of their assets and it's sister companies which include under-declaration and valuation of acreages of assets and failure to account for proceeds.
As a result, the shareholders have threatened to drag Bank of Uganda (BoU) to court if it does not pay them sh500b in compensation for damages and another sh285b ($77m) for specific assets lost.
The stern demands are contained in a document submitted to the parliament committee on commissions, statutory authorities and state enterprises (COSASE) that is probing the manner in which BoU closed seven indigenous commercial banks.
The banks are Teefe Trust Bank Ltd (1993), International Credit Bank Ltd (1998), Green land Bank (1999), The Co-operative Bank (1999), National Bank of Commerce (2012), Global Trust Bank (2014) and Crane Bank in 2016.
Appearing before the committee, the shareholders claimed that although Greenland Bank operated profitably up to December 5, 1998, BoU never the less, seized it and took over its management and control.
"They suspended our Board of Directors, removed the Managing Director and appointed their own Board of Directors, Officials and Consultants to manage the affairs of Greenland and on 1st April 1999 Bank of Uganda (BOU) decided to close and liquidate the Bank but since then, the shareholders have no concrete information about their bank despite a promise made by BOU (in writing) on the 5th December 1998 that it will convene a shareholders meeting to appraise them on the status," said Dr Ahmed Kisuule.
They are now demanding for a proper accountability and forensic audit of the entire period during which Greenland was under liquidation, a refund of $11m, paid by Greenland to the Privatization Unit to fund the acquisition of 49% shares by Ms Westmont in Uganda Commercial Bank and $11m in wheat grain impounded by BOU at Mombasa.
Kisuule explained that, "there are an unexplained whereabouts of $11m asset of Greenland in shares of Uganda Commercial Bank Limited that was sold twice in the case of Westmont and in another case, BoU impounded a shipload of wheat grain from a sister company at Mombasa following the closure of the bank worth about $11m."
They also said they want an investigation and refund of $10m in net assets of Greenland Bank Tanzania and Zanzibar, payment to the shareholders of the computed residual interest amounting to $45m (sh171m) and compensation for damages and losses worth Sh500b.
The other shareholders demanding compensation include Muhindo Enterprises Ltd, who purportedly lost ceramics factory albeit a court order for BoU to return it, Adam Mbazira, Richard Sekiziyivu, Dan Nsubuga and Hajj Muhammad Mubiru.
A 1999 audit report by Deloitte and Touche and another from Ms Sebalu & Lule ascertained that by March 31, 1999, Greenland Bank had a total asset base worth sh147b.