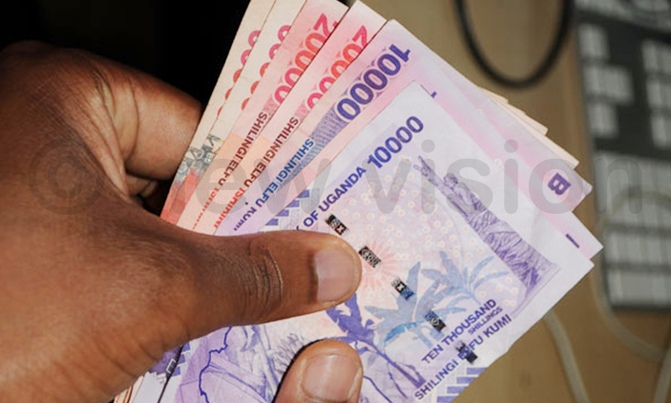 "Outlook indicates a bullish shilling amidst anticipated thin demand"
The Uganda Shilling was on the front foot buoyed by subdued demand against fairly large flows from commodity exporters; trading in the range of 3665/3675, about sh10 stronger compared with the opening session at the start of the trading week.
In the fixed income space, there was no primary auction. Activity was seen in the secondary market.
However, by the close of business on Monday, the local currency was quoted at 3,665.63/3,675.63. This was stronger than the opening session of 3,666.67/76.67 buying and selling respectively.
"Outlook indicates a bullish shilling amidst anticipated thin demand. Other factors that will play in support are the expected renewed interest of portfolio investors in the local debt market and the mid-month tax payments that will reduce the dollar demand," Stephen Kaboyo of Alpha Capital Markets explained.
Since the beginning of the year 2019, the local currency has been fairly stable with mild bias towards appreciation.
In the regional markets, the Kenya Shilling strengthened, hitting its strongest level in six months, backed up by portfolio and horticulture flows in a market characterized by thin demand.
The Kenya Shilling was trading was in the range of 100.50/25.
According to Alpha Capital markets report, the global markets indicate emerging market currencies fell as the dollar held on its gains aided by strong economic data while stock indexes in the developing markets slipped as the Chinese markets remained closed for the Lunar New Year.
Furthermore, despite the dovish tone from the US Federal Reserve, the greenback has stayed resilient.
In other economic news, the Central Bank kept the policy rate intact, citing anticipated elevated inflationary pressures and risks emanating from the global financial markets.