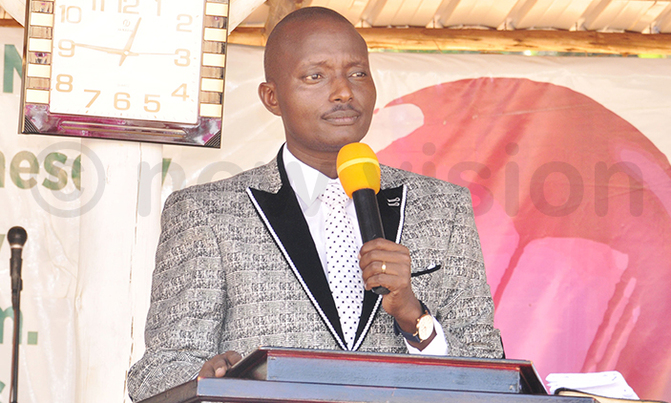 The 85-year-old complainant represents a group of 300 residents of Makerere Zone D and Kibuga in Kawempe division
A veteran politician has petitioned the High Court, seeking orders for the cancellation of Pastor Aloysius Bugingo's church license over noise pollution.
Hajji Ali Sserunjogi, the former Democratic Party vice chairman, filed the suit against Bugingo, Kampala Capital City Council (KCCA) and National Environmental Management Authority (NEMA) at the civil division of the High Court in Kampala on Tuesday.
The 85-year-old represents a group of 300 residents of Makerere Zone D and Kibuga in Kawempe division who claim that the noise from Bugingo's church has denied them their right to a healthy environment guaranteed under the Constitution.
"Bugingo while conducting prayers project, increase unbearable sound, hence interfering with the tranquillity and or serenity of the neighbourhood and the general environment throughout the week," Sserunjogi contends.
Bugingo is the owner of the House of Prayer Ministries in the city suburb of Bwaise.
Through Nalukoola, Kakeeto Advocates and Solicitors, Serunjogi contends that the denial to accord him and other residents a clean and healthy environment is a violation of his constitutional right.
"As a senior citizen, I do most of my work at home. I suffer from heart disease, diabetes and pressure, all of which require the quiet residential environment to enable me rest and less stressed," Serunjogi, a resident of Makerere asserts.
He says that he has been compelled to seek court redress after complaints to several offices including LC 1 chairperson, Kawempe Mayor and the Kawempe resident district commissioner, yielded no results.
He also wants an order restraining Bugingo's church and other agents from emitting excessive noise beyond the acceptable decibels or levels as prescribed by the law.
Serunjogi also wants the court to compel NEMA and KCCA to enforce their statutory mandate and or obligations and ensure serene, quiet residential environment as mandated under the law.
According to KCCA, the maximum permissible noise level for a place of worship in residential areas is 60 decibels during the day and 40db at night.
A decibel is a unit of measurement used in determining the level of sound.
Serunjogi also wants the court to award him damages for violation of his constitutional rights and cost of the suit.
In his affidavit, Serunjogi contends that the unbearable noise from Bugingo's church interferes with the area's normal activities such as education, business, sleeping, disruption of conversations and negative health effects such as hearing impairment.
"I have been denied quiet enjoyment of my home. I have also failed to realise basic benefits, entitlements and privileges such as peaceful sleep, private study, prayer or holding family functions," he claims.
Serunjogi also says the noise from the church has greatly compromised the area's security and the neighbourhood watch and that it is difficult to respond to emergencies such as robbery alarms, hence making the area vulnerable to criminality.
However, efforts to get a comment from the KCCA spokesperson Peter Kauju and his deputy Robert Kalumba proved futile as their known mobile telephones went unanswered. Similarly, numerous calls to Bugingo went unanswered.
The court registrar is yet to summon Bugingo to file his defence against the allegations.
The law
According to the National Environment Noise Standards and Control Regulations, 2003, no person is allowed to emit noise in the neighbourhood for more than two minutes in a residential area or noise control zone as determined by the local council.
A residential or noise control zone means a geographical area that encompasses hospitals, schools, residential houses and other institutions that require special considerations for noise control.
A person convicted of noise pollution is liable to a fine of not less than sh180,000 and not more than sh18m or imprisonment for a term not exceeding 18 months or both.
Precedent
In 2013, Justice Benjamin Kabiito ordered KCCA to enforce the law on noise pollution after Ahmad Mahera, a resident on Plot 3 Kyadondo Road sued Emin Pasha Hotel and KCCA for failure to regulate noise in her neighbourhood.
In the landmark judgment, Kabiito awarded Mahera sh20m in damages for disturbing her peace with noise coming from the hotel.