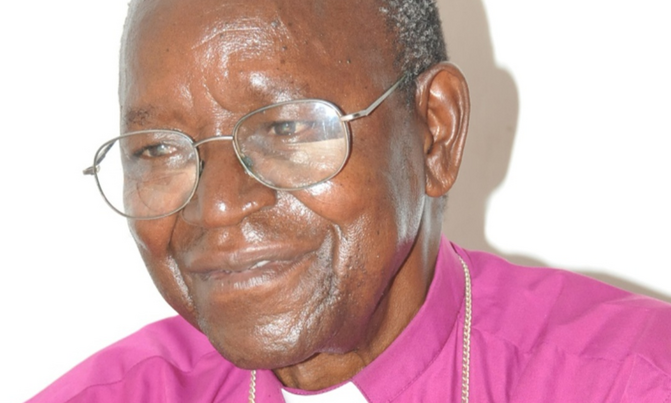 Bishop Bamwoze was the first Bishop of Busoga Diocese being consecrated in 1972 after the creation of Busoga Diocese from Namirembe.
BAMWOZE DEATH CANCER
The first Bishop of Busoga Diocese Cyprian Kikuni Bamwoze has passed on. He breathed his last at the Uganda Cancer Institute Monday morning after a long battle with cancer.
Bamwoze retired in 1998 and was succeeded by Dr. Michael Kyomya.
Bamwoze was diagnosed with leukemia in August 2017 and has since been in and out of hospital.
according to his son, Paul Bamwoze, he had been on expensive medication, a combination of chemotherapy as they treated leukemia.
Many people reacted to the family's appeal for financial contributions.
Meanwhile, Ugandans have taken to social media to eulogise the man they loved and respected.
Facebook