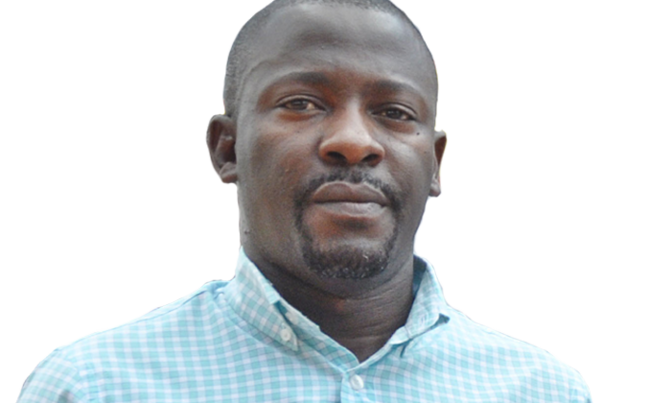 More than goals which have been short at Express, they will gain maturity and experience from his addition
When he burst on the scene in 2007 at KCCA FC, he was from nowhere.
Just a university student at Kyambogo who was playing for first division side; Naguru Avis. He was only 19. And then, boom! A star was born.
After scoring 34 goals in two seasons, the lure of professional football took him to South Africa, USA, China, Tanzania, India.
His personal accolades included the Super League and CECAFA golden boot, Footballer of the Year 2008.
Umony was a rare breed of centre-forwards in Ugandan football. Highly educated, deeply religious and extremely humble.
After his second return at KCCA in 2014, he later suffered a gruesome injury that threatened to end his career.
Then he started Bryan Umony foundation for future stars from back end Naguru and surrounding areas.
His return to the big time came as a surprise but it was a pleasant one.
Last week, Express announced him among the latest additions to their squad as they give this season one final push in the second round.
Umony's unveiling reminded me of Mike Mutyaba, now at KCCA.
Wonderfully gifted footballers who for one reason or another seemed to have walked away from the game either out of disillusionment or choice of alternatives to football.
It's just half season for Mutyaba at KCCA but it's safe to declare his return a success already.
Not that he came back to the stage to claim a place in the national team or push for dominance on the local scene.
The footballer turned businessman, who also had been working as a player agent around the world seemed to have re-discovered his passion for playing the game.
In many ways, he had a lot of unfinished business as he never really established himself with the national team at a time when there were few players in his time who were better.
The hard work Mutyaba has put in to get his body into shape again after several years of inaction and shed off several pounds, while also re-igniting his hunger for the game has paid off.
From bench material in the early part of this season to a regular starter including a man-of-the-match award already to compound his goals and match-winning performances, Mutyaba looks a happy footballer again. At this moment, he doesn't even look a veteran.
It might be too early to arrive at conclusions but if Mutyaba has succeeded at his comeback, Umony will no doubt succeed as well.
Few footballers in Uganda have the discipline that Umony has as a person and footballer.
He is highly self-motivated and very focused on his life dreams and choices. At his best, he charmed fans with his aerial prowess, technique and scoring genius.
Always playing with a smile, Umony was always a team player who sacrificed personal glory for the success of the team.
A centre forward who was more like the player on whom the team's attacking play was built from the center.
The type of player who lifts others around him just by watching his passion, commitment and hard work on and off the ball. He loves football for what it is - football.
More than goals which have been short at Express, they will gain maturity and experience from his addition.
The kind of player who will play even without pay if that's the challenge the club is facing.
Great return
Express is already fortunate to have Tony Odur in their ranks but there is the young Eric Kambale and budding play-maker Kayiwa who have been looking for guidance and direction.
Umony might not necessarily win Express titles, but in this period of transition, he will surely help the club to stabilise for the younger players to gain confidence and belief in the club's direction.
Umony is not the saviour Express are looking for but he could be the code they needed to awaken the potential in the team. It's in the final third that the club has been suffering. The addition of Umony is visionary.
Express fans must look forward to Umony's contribution.