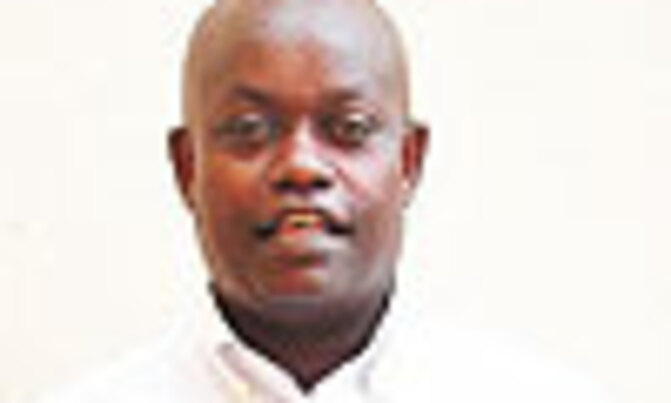 If Kenya has been hit by match-fixing syndicates, how safe are we? Don't forget that we share a lot
Uganda was cast in a bad light last week when one of our own-coach Paul Nkata was accused of match-fixing.
Nkata has been coach of Kenya Premier Football League side Kakamega Homeboyz where he is alleged to have masterminded the scam.
According to club chairman Cleophas Shimanyula, Nkata was working with eight other players to fix matches.
"This thing has been going on for some time now; since last season. I suspected the same in one of our games, but I didn't have solid evidence, though this time around I got evidence and even the players confessed.
They were being told to fix matches, then got paid by one George Mandela, in Dollars. Sometimes up to Kenya shillings 300, 000 (sh10m) per player.
The least amount ever received was KSh50, 000 (sh1.8m) per player," Shimanyula explained.
Under Nkata, the club went seven matches without winning.
The trend is reported to have changed with the team beating Bandari 4-0 after the syndicate was uncovered and Nkata vanished.
Nkata has not only been sacked but FIFA's intervention is also being sought.
When you are in such trouble, no one wants to associate with you. I am sure many Ugandans at the moment wouldn't want to even hear the name Nkata.
The first point of disassociation comes with the argument that after all Nkata wasn't on duty in Uganda.
But there is no way we can disassociate ourselves from Nkata. The former Express, SC Villa and Cranes midfielder who received his coaching training in Uganda is part and parcel of Ugandan football.
So with this kind of association comes the crucial question of whether Uganda is insulated from such vices?
If Kenya has been hit by match-fixing syndicates, how safe are we? Don't forget that we share a lot.
Does all this in any way also relate with recent match-fixing claims by KCCA coach Mike Mutebi, URA's Sam Ssimbwa, and Bright Stars' Fred Kajoba?
Mutebi while speaking at a farewell function for KCCA Executive Director Jennifer Musisi revealed prior to her tenure, the club had a budget to buy off opponents!
Interestingly, a commission of inquiry into reports of match malpractices happened last year.
To date, the football fraternity is still waiting for results. Amidst all this, another issue that also arises is sports betting.
Not that sports betting has been mentioned anywhere in this scandal. But that does not suppress the question whether this multi-billion shilling industry could also be having an influence in these trends?
With our local and international matches listed on the odds of these betting houses, could match-fixing syndicates have paid us a visit?
If we have indeed been infiltrated then we are doomed. Unpredictability is one of the cornerstones on which sports thrive. Pre-determined results simply kill the industry.
The Nkata scandal is a minuscule of a much bigger problem.