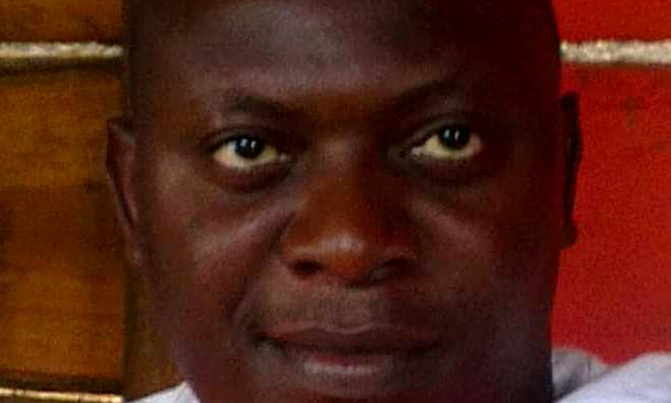 Unknown people trailed Ssemujju at around 9:00pm and poured acid on him upon reaching home.
ACID ATTACK REGULATION POLICE
John Bosco Ssemujju, the 39-year-old victim of a gruesome acid attack, on Friday night, died of severe injuries at Kiruddu Hospital in Kampala.

Ssemujju, a resident of Nyendo village in Masaka Municipality, is a younger brother to Kyotera LC5 chairperson Patrick Kintu Kisekulo.

He has been battling injuries since the incident on January 8th this year.
He was first admitted in Kitovuu Hospital where he spent over a week before he was referred to Kiruddu for further attention.

Unknown people trailed Ssemujju at around 9:00pm and poured acid on him upon reaching home.

Neighbours responded to his alarm, but they could do little to save him from severe burns he sustained on the head, face, back and chest.

The assailants disappeared in the cover of darkness and they have since remained at large.

The Police and other security agencies have warned that such attacks may leave several casualties.

According to Kisekulo, his brother was severely injured and he could not be rescued.

Kisekulo suspects some political personalities to be behind his brother's attack, but declined to point anyone. He further appealed to police to investigate the matter deeper and arrest all involved parties.

Lameck Kigozi, the Southern Police spokesman, said it was sad to lose Ssemujju, adding that the Police are mindful about the case and investigating to bring the assailants to book.

The Police and other security agencies have since cautioned the public to be more careful to avoid similar incidents and casualties.

A doctor at the Masaka regional referral hospital defines acid as any corrosive substance that can cause bodily harm or that can disfigure or maim a casualty.

He added that acid may lead to death depending on the quantity used and nature of damages.

Other attacks
This may be the first acid attack in the region this year, but several have happened previously.

In September last year, a jilted man hired two people to attack and disfigure Sharifah Nankalubo, a shopkeeper, with acid. The incident happened at Kakooma trading centre in Kalisizo rural, Kyotera district.

They poured acid on Nankalubo leaving her in critical condition. But bystanders chased and caught one of them and they beat up. Police rescued him from a mob that wanted to burn him alive.

In 2015, Anthony Bukenya (35), a solar and electronics dealer in Kakuuto sub-county, Kyotera district, attacked his own parents in Kalivaliyo village with acid.

His parents survived with minor injuries only because he missed the target. It is alleged that trouble stemmed from misunderstandings over family property.

Regulation on Acid
Acid violence is an offense punishable in the Penal Code Cap 120. According to Sec.216 (g) perpetrators of acid or burn violence intending to maim are liable to life imprisonment.

And should an acid attack committed with "malice aforethought" lead to death, then it is considered murder (Sec.188) and is punishable by death (Sec.189).

According to End Acid Violence Uganda, an NGO working to end acid violence and empower acid attack survivors, the Toxic Chemicals Prohibition and Control Act was passed in 2015.

The organisation's current database has approximately 500 acid attack survivors.

Cost and Accessibility
The concentrated sulphuric acid is mainly intended for car batteries. This chemical is available at petrol stations and garages. Also, street sellers and other outlets, is the primary agent used in assaults

A mechanic at Nyendo garage in Masaka said, for as low as sh2,500 and sh3,000, one can buy a litre of dilute acid, adding that the concentrated can cost above that.