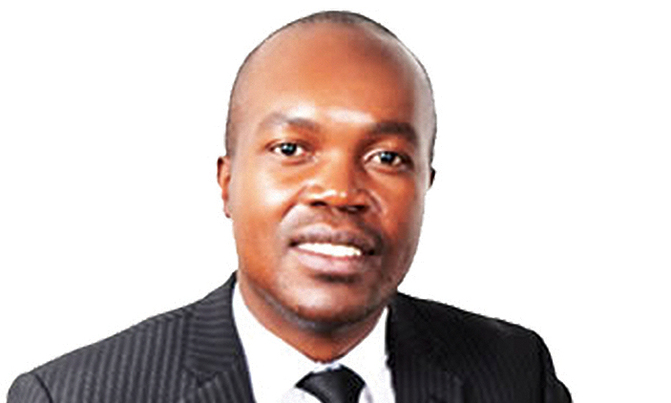 Power sector reforms may not lead to reduced electricity tariffs in the short to medium term because of the structural challenges
By Denis Kakembo
Plans to merge several statutory agencies and companies are underway as the Government attempts to streamline public expenditure. Uganda Electricity Generation Company Limited (UEGCL), Uganda Electricity Transmission Company Limited (UETCL), Uganda Electricity Distribution Company Limited (UEDCL) and the Rural Electrification Agency (REA) are to be merged while the mandate of the Electricity Disputes Tribunal is to be transferred to the line ministry. It is presently unclear whether ERA will be affected by these changes. These agencies play different, but complementary roles in the implementation of the industry agenda and there are questions whether this policy shift will not reverse the sector gains.
The model of power sector reforms
Reforms to revive Uganda's power sector after many years of neglect and underfunding commenced in the late 1990s. These reforms introduced competition in a sector that world over was traditionally dominated by vertically integrated monopoly state companies such as UEB. Similar to other countries, Uganda did not only liberalise, but also divided the hitherto integrated power supply chain run by UEB into different segments. The natural monopoly components namely transmission and distribution are regulated in public interest. There are two main reasons why countries liberalised their electricity industry. Those with sufficient power production opened up to create competition between existing facilities so as to lower power tariffs while countries like Uganda with insufficient power generation liberalised to attract private sector investment.
Uganda electricity agencies
The 1999 Electricity Act set in motion the implementation of sector reforms by unbundling the power supply chain into various segments as well as splitting UEB into UEGCL, UETCL and UEDCL. The electricity sector is broadly divided into five segments namely generation, transmission, distribution, supply and metering though Uganda like most developing countries combines supply and metering with distribution.
Generation produces power. Transmission and distribution transfer high and low voltage power over long and short distances respectively. Transmission and distribution are natural monopolies. There is no need for investment in more than one wire infrastructure over which power is transmitted necessitating regulation to enable fair access by third parties other than the developers. Distribution is also the last point of the wire network before consumption. Supply involves arranging for the consumers to receive a quantity of electricity while metering is concerned with ascertaining the power consumed.
An independent regulator, ERA was established to oversee and regulate the power sector. UEGCL concessioned its mandate of operating government owned generation facilities to ESKOM whilst UEDCL gave a concession to UMEME to manage the distribution grid, but also supply power to the final consumers in the license areas. UETCL owns and operates high voltage transmission infrastructure. It is also responsible for the transmission, system operation and bulk power purchase from generators, dispatch, exportation and importation of electricity. The Rural Electricity Agency (REA) was created to enhance rural areas access to electricity and the Electricity Dispute Tribunal to adjudicate sector disputes.
Reforms do not bear immediate results
Power sector reforms may not lead to reduced electricity tariffs in the short to medium term because of the structural challenges of transforming former electricity monopoly markets like Uganda into liberalised competitive ones. Liberalisation may in fact result in higher tariffs to cover the costs for new power generating plants and the associated investment return. Contracts awarded to secure investment known as Power Purchase Agreements (PPAs) can also make it difficult to create competition in generation which contributes significantly to the final cost of power. Many developing countries including Uganda offered a subsidy as a means of artificially lowering power tariffs. Eliminating such subsidies as encouraged by the international development agencies led to significant tariff increments and attracted public opposition.
Proposed mergers and conclusion
Opening up Uganda's power sector has attracted significant private investment especially at generation. This has been enabled by the confidence investors have had in the independence of the bodies established pursuant to the reforms to oversee, regulate and implement the power agenda. The private sector is nervous that the proposed mergers could result in new departments /bodies that are not adequately staffed or funded eroding their independence and the consequential regulatory capture constraining their capacity to perform hence reduced investor confidence. Though the power sector remains liberalised, merging UEGCL, UETCL and UEDCL, which are the largest electricity companies, would create a de facto monopoly wielding significant market power similar to the disbanded UEB. There are also questions around the optimal assignment or transfer of the existing contractual obligations to the successor body that could be more complex than currently envisaged.
While government's aspiration to achieve better value for money is lauded, it may be necessary to take a step back to evaluate whether the proposed merger of the electricity agencies would not adversely affect the implementation of the ongoing power sector reforms that have gained traction after about 20 years of trial, experimentation and lessons learned.
Writer is managing partner at Cristal Advocates