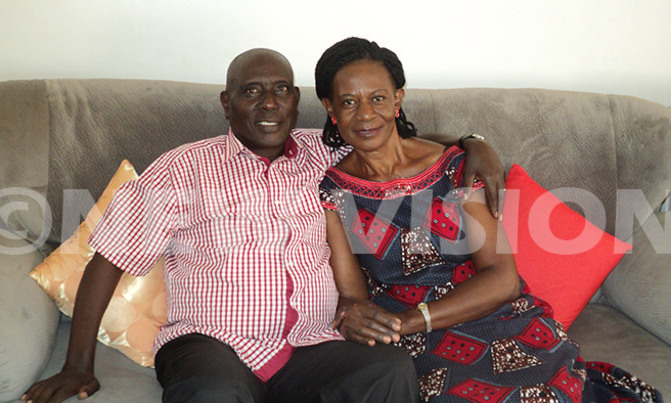 But a midst such heartache and agony, Rubaiza found himself drawn to the then young damsel Christine Ddamulira who was a banker at Uganda Commercial bank.
MARRIAGE|FAMILY

KAMPALA - In the 1970s, the Pentecostal Church experienced such great tribulation. Many Born-again Christians were imprisoned. Pastor Obed Rubaiza, the former principal of Reformed Bible College, Kampala and Africa College of Theology, Kampala was among them.

But a midst such heartache and agony, Rubaiza found himself drawn to the then young damsel Christine Ddamulira who was a banker at Uganda Commercial bank.

In 1977, Idi Amin had abolished the Born-again churches. Members began to have home fellowships in order to keep the body of Christ alive.

Christine and Obed met occasionally, but their relationship was kept at formal greetings. Obed never imagined that Christine would be the girl he would walk down the aisle in the future.

Christine was very coy, reserved and reticent. But Obed, had come to know her since she was a sister to his friend Vicky Ddamulira, secretary to the Senior pastor.

On the other hand, Christine thought Obed was arrogant and proud who never wanted young women to be close to him.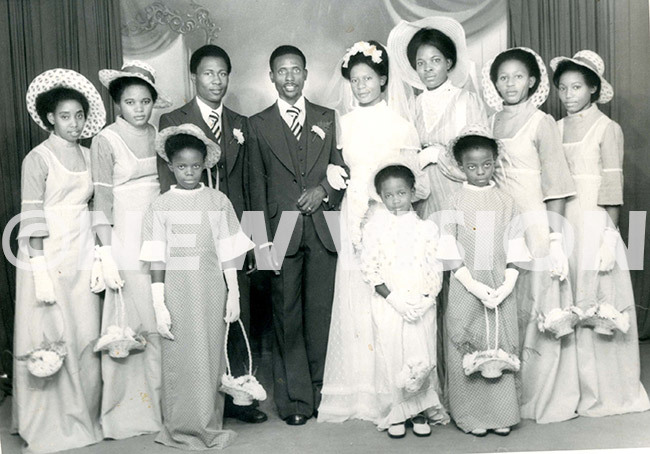 Pastor Obed and Christine Rubaiza on their wedding day

However, in 1978, when Makerere Full Gospel Church opened in a new name of Glad tidings, many believers came to join in the celebration. Unknowingly, Idi Amin did not consider the church legal. So his Army came and besieged the whole place. Only vulnerable people were left behind. The leaders consisting of the late George William Musoke, the late Sekatogo, Edrian Lubwama, Edmond Mugwanya, Jotham Mutebi and Obed himself were imprisoned.

"We spent three weeks in Nakasero State Research Bureau, and we knew we would be killed anytime," Obed narrates. "It was common knowledge if your feet stepped there; it was only a matter of time before your demise. Fortunately, after that time we were transferred to Central Police Station(CPS). Miraculously, after three weeks, were released."

However, during that time, Christine had been carrying food for all the six detainees. But this was not also an easy job. "By simply being near the prison spelt doom for your life," Christine recalled adding: "That is why many people shunned their relatives in prison for fear of being locked up."

In spite of that, Christine carried on being a Good Samaritan. "I did that because Christ commanded us to remember those in prison and the suffering as though we were with them," she said.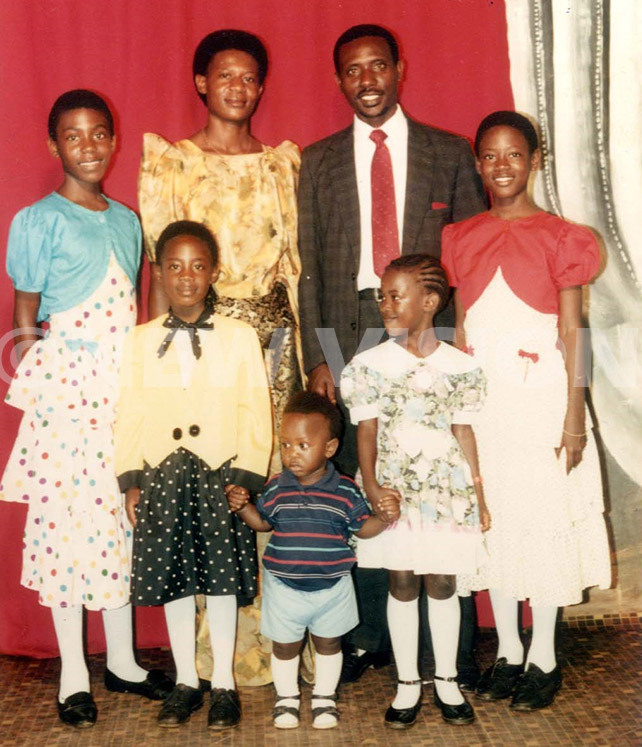 Pastor Obed and Christine Rubaiza with their children

Besides that, perhaps Christine was falling in love with the youth leader. "When those thoughts came, I quickly brushed them out of my mind thinking it was impossible," she said.

Obed and Christine continued to see each other and one day after the fellowship, Obed proposed to Christine. Since Pentecostal Church had been banned, the couple tied the knot at St. Francis Chapel, Makerere in 1978.

But the wedding was like a Church re-union. It was the first Pentecostal wedding since imprisonment. Members from all over Kampala took this chance to come and greet their friends who had been in Luzira prison cells.

Everyone was jubilant and it was that blessing that has led the Rubaizas to fetch 40 years of marriage and bring up five children.

Ron Michael Rubaiza, the last born of the couple says his parents have had a good marriage because they both respect each other. "I am very happy to see the way my dad treats my mother and I hope to emulate him in future," he said.

On the other hand, Ophrah Rubaiza, said their parents have a cordial relationship because of their undying love, friendship, a strong commitment to God and their complimentary personalities.

Their friend, Prof. Edmund Bizimenyera says the Rubaizas love each other and they have also brought up successful children who fear of the Lord.