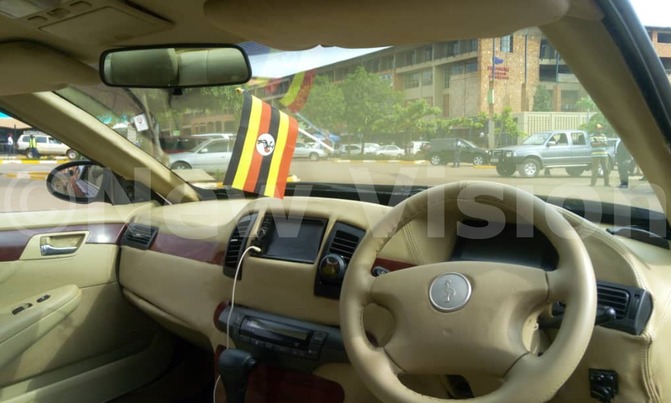 The electric car is an innovation of the Faculty of Technology at Makerere University.
KIIRA MOTORS INNOVATION MAKERERE
The vehicle at Forest Mall, Lugogo bypass, Kampala on Friday morning. Photos by Osbert Mwijukye
The Kiira Motors initiative dates back to 2007 when a team of students and staff at Makerere University were invited to be part of an international consortium, the Vehicle Design Summit 2.0 (VDS 2.0). Inspired by the key challenges perceived as opportunities in the 21st Century, a group of motivated researchers at Massachusetts Institute of Technology (MIT) founded VDS with the ultimate aim of developing environmentally friendly commuter transport solutions.