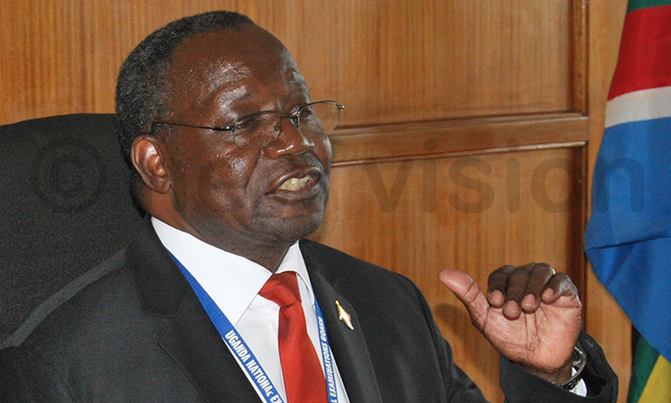 Results for last year's Primary Leaving Examinations will be released Thursday PLE Results: UNEB warns schools against conmen
The Uganda National Examinations Board (UNEB) has warned schools against imposters contacting schools over the Primary Leaving Examinations (PLE) results that could be withheld due to malpractices.
Results for last year's PLE will be released today (Thursday) in Kampala by the First Lady and education minister, Janet Kataaha Museveni
UNEB executive secretary Dan Odongo in a statement, noted that it has come to their attention that some unscrupulous persons have started contacting schools with the intention of extorting money from them.
The people claim that they are part of UNEB and would wish to assist the schools involved in examination malpractice receive their results, rather than having them cancelled.
"We wish to clarify that UNEB communicates through official telephone calls and written communication, the persons invited are directed to the UNEB offices where they meet the UNEB officials concerned," Odongo said in the statement.
He called upon any person receiving such suspicious calls to report to the nearest Police station.
A total of 671,923 candidates registered to sit PLE at 13,072 centres across the country compared to 646,041 from 12, 751 centres in 2017.
This is an increase of 25,882 (3.9) candidates. At least 71% (476,131) of the candidates who sat for the examinations, are from government-aided schools, while 29% (195,792) are from private ones.