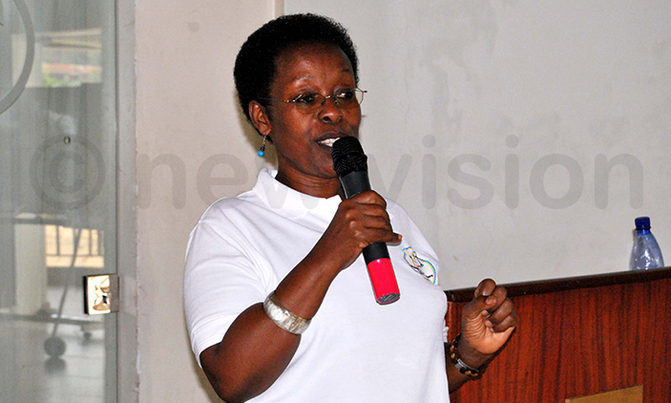 117 companies have been licensed to export labour and 19 have been accredited to offer pre-departure training for workers
Ugandan labour exporters have asked the ministry of gender, labour and social development to expedite the process of signing bilateral labour export agreements with other countries in order to meet the growing demand.
Speaking at a workshop on labour migration at Fairway Hotel on Tuesday, Enid Nambuya, the executive director of Migrant Labour Trainers Association (MILTA-U) noted that they are experiencing a growing demand from Ugandans who want to go to foreign countries in search of jobs.
He said that though they currently export labour to the Middle East, they are increasingly getting people who want to go and work in China, Japan, Canada, USA, South Africa and Europe and are willing to pay any price for their dreams to come true.
"We need good bilateral and reciprocal agreements so that Ugandans can go and work. The ministry is too slow in signing these agreements. They need to take this up in order to create an enabling environment for Ugandans to work," she said.
Currently, the ministry has signed only two bilateral agreements with Jordan and Saudi Arabia. Statistics from the ministry indicate that since 2010, 70,059 Ugandans have found work in foreign countries.
These jobs have been found in countries including Jordan Bahrain, Qatar, Somalia, United Arab Emirates, South Sudan, Iraq, Afghanistan, Saudi Arabia, Oman, Syria, Taiwan and Kuwait.
The ministry has also licensed 117 companies to export labour and accredited 19 to offer pre-departure training for the workers.
According to Lawrence Egulu, the commissioner employment services at the ministry, foreign exchange from labour export in the Middle East has increased by 171% from $85m in 2015 to over $300m monthly in 2018.
He said that though the demand for work in foreign countries is growing, they are taking precautions in committing to bilateral agreements with some of these countries.
"It is better off to be with nothing than a bad agreement. The basis of us signing these agreements is for us to agree with these countries to offer amnesty for Ugandans abroad," he said.
He however noted that if any of these companies have found employment opportunities from any of the countries, they can reach out to the ministry for it to negotiate for Ugandans at a government-to-government level for better deals.
Sexual violence and domestic abuse also dominated the discussions with the exporters asking the ministry to reign in and institute safety nets to protect these women.
Nambuya said although the curriculum on pre-departure training has been developed, women should also be trained on how to protect themselves from domestic and sexual violence from their employers.
She noted that most of these women have resigned to this kind of life and only speak out when they are not paid for their labour. She said they receive numerous complaints from returnees.
Usher Wilson Were, the chairperson of the National Association of Trade Unions (NOTU) said that most of the reports on sexual violence come from Oman, Saudi Arabia and Qatar.
He asked government to carry out more monitoring in these countries and ensure that the women are protected.
However, Shamim Nabbale, the director in charge of operations at Kauthar Training Centre, instead blamed the women, accusing them of inviting sexual violence upon themselves.
"These girls are to be blamed. They cause it by the way they walk especially those with ample behinds. The way they wiggle and speak, it's like they are saying come on, can't you see me," she said.
Nabbale said when she visited Oman, the situation had greatly improved as compared to how it was in 2010.