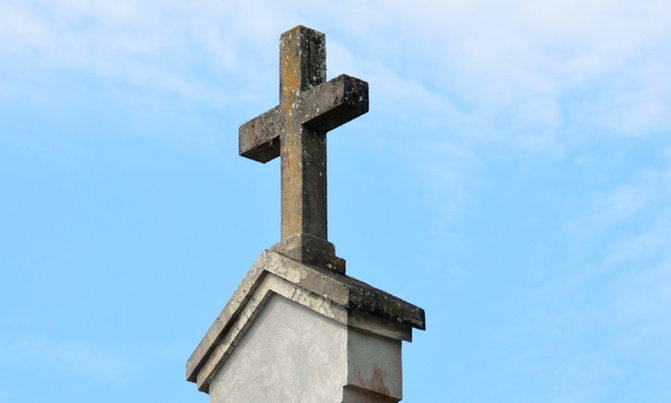 Kinkiizi diocese was curved out of North Kigezi diocese in 1994.
The outstanding conflict between North Kigezi diocese in Rukungiri district and the diocese of Kinkiizi in Kanungu over Rugandu Church has come to an end.

The two dioceses were fighting over the ownership of the Church since last year, and the North Kigezi diocese has threatened to sue Kinkiizi diocese for taking over its ownership of the Church by force.

Kinkiizi diocese was curved out of North Kigezi diocese in 1994, however, Rugandu church of Uganda has been under the leadership of North Kigezi diocese in Kirimbe parish, Nyakishenyi Archdeaconry although geographically, it's in Kanungu district, Rugyeyo sub-county, and its members are both from Rukungiri and Kanungu districts.

The bishop of North Kigezi diocese, Rt, Rev. Benon Magezi told the 55th diocesan council sitting at Emmanuel Cathedral Kinyasano that the conflict between two dioceses are no more that they decided to build their own church and leave the other to Kinkiizi diocese.

"As mature people, I want to report to you that our conflict with our sister diocese has been resolved. We are now one in both development and preaching the gospel of Jesus Christ," Bishop Magezi said.

He praised Canon Agaba Maguru who introduced him to Kanungu business tycoon, James Musinguzi Garuga and who gave him sh10m to start their own church in order to resolve the conflict between the two dioceses.

"I want to report to you that we have already secured land for the new church and we have start up money of shs 10m. Soon we shall have our own church in that area and people are eagerly waiting to see their own church," he said.

The Bishop also reported that sh120m classroom block for Bishop Stuart University Kinyasanothe University is in its final stages and would be in use in less than two weeks.

"We raised the money locally to construct a three classroom block for the university and to renovate the existing structures," Magezi said.

He praised the churches and individuals for contributing generously towards the project. He also informed the council that this year they will embark on the multibillion extension of the cathedral project and urged them to form a committee to oversee its construction and where to get funds from.

Magezi was upset with the priests and lay- readers who don't respect their leaders and the church. He urged Christians to pray for such leaders so that they respect people they lead as well as their bosses.