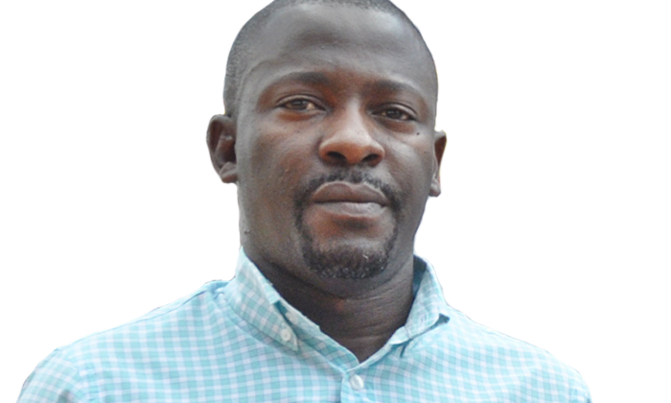 What brings the game into disrepute - the claims of match fixing or the match fixing?
First, it was Mike Mutebi. Then, Sam Ssimbwa. In a candid speech to reporters three weeks ago, Mutebi asserted that bribery and match fixing exist in Ugandan football. Ssimbwa was not as explicit, but he too, was categorical about the vice.
Allegedly, both have been summoned by the FUFA Ethics and Integrity Committee to explain themselves because apparently, their claims have plunged domestic football into an unwanted place. Disrepute.
I am not sure whether coaches have a code of conduct that bars them from airing out unpalatable opinions about football in public. I am even more uncertain about what the FUFA disciplinary 'rules and regulations' say about the same except that a cardinal rule exists ; Do not do anything that put's the game in disrepute. Today's column will stay away from speculating about what may or may not happen to both Mutebi and Ssimbwa for their nail biting revelations. My interest is exploring the absurdity in the claims if any.
Match fixing in football is as old as the history of the game itself. It has nothing to do with particular continents, territories or countries. It became worse when betting switched from gaming to business and a way of life. Now, everyone involved in football both on and off the pitch has a risk of getting lured into the vice. Mutebi and Ssimbwa did not 'spill' the beans. They are not even bringers of bad news. We in football know that match fixing is a given.
If there's fixing of bid winners for hosting international FIFA tournaments like the World Cup or CAF tournaments like Africa Cup Of Nations, what about football matches, league winners or cup winners?
What brings the game into disrepute - the claims of match fixing or the match fixing? If Mutebi or Ssimbwa were to be found guilty, what would be their guilt; talking? Talking without proof? Or failure to back their talk with evidence? What is the likely punishment they will suffer for having loose tongues? Away from the two balangiras, how tainted is football with these match fixing allegations? The media, fans and club officials have always talked about this as a normal practice.
In cases of bribery or corruption, there are two parties involved; the giver and taker. There's a third party that is rarely talked about though - the solicitor. By the time a match has actually been fixed, each of the actors in the racket has finished their part. In the case of a league or cup game, sometimes club officials have sat somewhere unofficially and agreed to bribe match officials or certain opposing players. Money is sought and emissaries are sent.
In this sophisticated web of crime and deceit, the real culprits; the perpetuators of the criminality are never anywhere in the picture. They sit either in boardrooms or somewhere in a backyard or hotel or play field where no amount of technology would pick them out. They are usually men who hold big offices and titles. Sometimes, they are the men with the big money.
I struggle therefore to understand the importance of summoning either Mutebi or Ssimbwa. Neither of the two will ever be able to prove their claims. They are not Criminal Investigative Officers or crime preventers. Which taker of a bribe or solicitor can ever accept their complicity in the crime? Only cameras or audio recordings can pin individuals, which we all know, is not the reserve of Mutebi or Ssimbwa.
Whatever the two coaches say or don't say, it will not add to what we already know - that match fixing exists.
My take therefore on the match fixing saga is that when the two celebrity coaches respond to the summons, the FUFA committee in charge should change their originally intended approach. Let them hold their investigations in camera and solicit information for use on a broader spectrum.
There's already a report from a team that investigated the performance of referees last season. The feedback from the two parties can be used to find lasting solutions in dealing with the vice.