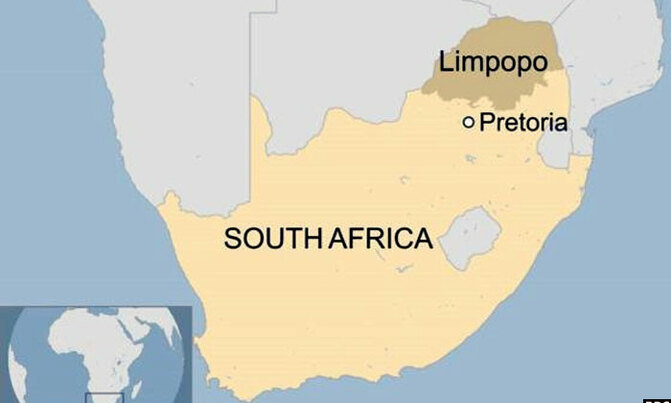 The suspect, also a Ugandan, faces two counts of murder, arson, theft of a motor vehicle and theft.
DEATH

SOUTH AFRICA - So what led a Ugandan to allegedly torch to death other two Ugandans inside a house in a foreign country?

For now, we don't know yet - because local police are trying to establish why Sulaiman Kamya, 24, allegedly murdered 33-year-old Joshua Mutaasa and 30-year-old Rita Okello in Limpopo, South Africa.

According to local media, the incident happened on Friday. The above-named three people are all Ugandans, said to also all be business people.

On Monday, suspect Kamya appeared in court for the first time since his arrest following a manhunt for him after the deadly incident, News24, a South African online news platform, said Monday.

He faces two counts of murder, arson, theft of a motor vehicle and theft.

Kamya is expected to return to court a week from now - on January 14 - for a formal bail application, News24 reported.

News of the killing trickled into Uganda, generating a massive outpouring of public sympathy. Some users on social media recalled how they had studied with one of the victims - Mutaasa.

An audio clip also went viral, of a man recounting the events surrounding the killing of the two Ugandans. But New Vision could neither establish the authenticity of the person heard speaking in the audio nor of the events he was detailing.

On Friday, police in the South African province of Limpopo received reports of a house "engulfed in flames" at the Wildebeeste Laagte Farm outside Northam.

Joint efforts by police and volunteers failed to put out the fire, and when they did finally manage to break into the house, it was already too late.

A manhunt for the identified person believed to have been behind the attack ensued.

"During the arrest, the deceased's motor vehicle was recovered at a chop-shop in Rustenburg and other items which include cellphone, watch and house keys.

Kamya was reportedly arrested with assistance from the local public order police unit.
Also related to this story

'Two Ugandans found burnt to death' in South Africa