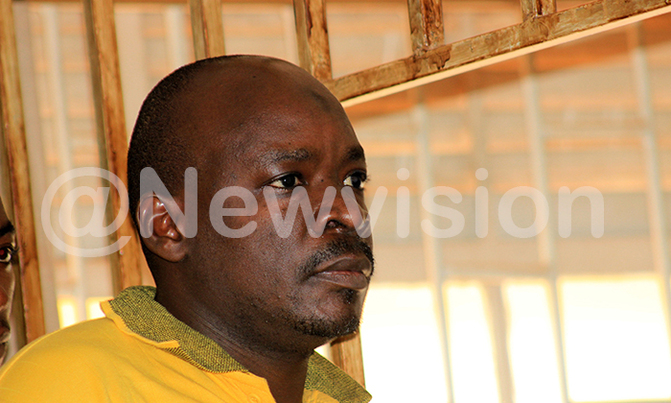 Following Monday's decision, Kitatta and his co-accused will now have to defend themselves.
COURT

KAMPALA - The army court decided Monday that embattled BodaBoda 2010 patron Abdallah Kitatta and co-accused have a case to answer.

The decision came after the defence team Sanywa Shaban and prosecution by Maj. Raphael Mugisha had made their final submissions on 'no case to answer'.

The submissions were made before a seven-member panel led by Lt. Gen Andrew Gutti last week.

Following Monday's decision the General Court Martial, Kitatta and his co-accused will now have to defend themselves.

Meanwhile, the army court acquitted Jonathan Kayondo, Hassan Ssengoba and Sunday Ssemwogerere.

The three were battling charges of unlawfully being in possession of military stores.

When making their final submissions, defence lead lawyer Sanywa argued that Kitatta and 12 others have no case to answer because the four prosecution witnesses had failed to adduce evidence incriminating them accused on five counts of unlawful possession of firearms and ammunitions and one count of unlawful possession of military stores.

The offences, according to Uganda People's Defence Forces (UPDF) Act, 2005, attract a maximum penalty of life imprisonment, on conviction.

The military equipment includes two pistols, SMG rifle and 50 rounds of ammunition for the firearms, among others.

Sanywa also told court that there is no evidence that connects the accused persons with the items recovered.

The arrest of Kittata followed a crackdown on suspects linked to the murder of Francis Ekalungar, the former accountant of Case Clinic. Most of the suspects are BodaBoda 2010 members.

Ekalungar was kidnapped on January 2 this year by unknown assailants on his way to Dfcu Bank to deposit over sh15m belonging to the hospital.

A day later, his burnt body was found at Kajjansi off Entebbe Road.



Also related to this story

Court to decide Kitatta's fate today