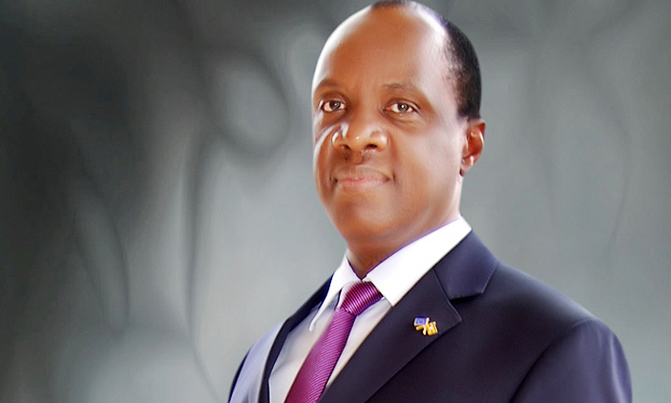 That the country is still around and fighting back the disease successfully could not have been envisaged in those scary days of the 1980s when the disease came into the public conscious.
By Patrick Bitature
Uganda has made tremendous strides in containing the AIDS pandemic. For some of us who were around in the 1980s and saw the worst effects of the AIDS pandemic, the way the country has contained the disease is not what we had envisaged back then.
Ignorance, stigma and lack of drugs surrounding the disease saw thousands die horrible deaths - wasting away, tortured by opportunistic diseases and being shirked by family and a society out fear. The doomsayers were projecting a major fall in our population, a collapse of the economy and a total breakdown of social cohesion.
That the country is still around and fighting back the disease successfully could not have been envisaged in those scary days of the 1980s when the disease came into the public conscious.
Thankfully rather than sweep the problem under the carpet like many of the neighbouring countries, President Yoweri Museveni led a fight back against AIDS that had at its core widespread dissemination of information about the disease, availability of life-saving drugs and increased research into the disease within our means.
That is to understate the tremendous work that was done to reduce prevalence rates from as high as 30 percent in the 1980s to six percent in 2016.
Unfortunately it is not time to rest on our laurels.
According to the UNAIDS in 2017 there were 21,000 new HIV infections among Ugandans 19 - 29. While this has come down from 25,000 in 2015 clearly these are 21,000 people too many.
While it is true that advances in medicine and treatment has seen people infected with HIV leave much longer lives than below their capacities are still diminished. We should be uncompromising in seeking to obliterate the disease altogether.
According to the same study projecting into the future we can prevent 260,000 new infections between now and 2050 if we further scale up current prevention tools, but if we scale up current initiatives and add new prevention tools we could spare 364,000 youth contracting the virus that cause AIDS.
Government has announced a new initiative the 90:90:90 strategy -- diagnose 90 percent of people living with HIV, provide Anti-Retroviral Therapy (ART) to 90 percent of those diagnosed with HIV and achieve 90 percent viral suppression of those treated by 2020.
Understandably the business community is concerned with the fight against HIV/AIDS as it affects the productivity of our workers, increases medical costs and is generally not good for business.
The business community has always been concerned that HIV/AIDS attacks the most productive segment of our population which is not good for the general economy.
The roll back of the pandemic has been largely aided by foreign money, which while we will forever be grateful for that it is incumbent upon us as a nation to find our own resources to supplement these generous offerings or surpass them altogether. After all it is we who are in need and what better to show that charity begins at home than to pull up our socks and carry our own weight.
In 2016 the One Dollar a Day Initiative was launched which aimed at mobilise resources domestically to assist in the battle against HIV/AIDS. The idea is for all of us to contribute one dollar, about sh4000 per month ideally or one dollar per annum for the rural farmers as a moral commitment. Of course multiple contributions in the year are more than welcome.
The resources thus mobilised will go towards HIV prevention measures among vulnerable groups, increase health service coverage and support private sector interventions targeted at HIV/AIDS.
As part of this initiative I invite all Ugandans who want to help in the struggle to a walk-run this Sunday, 9th December from the constitutional square to Uganda Manufacturers' Association (UMA) show ground at Lugogo.
As a country we have come back from the brink of disaster, but there is still some way to go and we daren't let down our guard now.
So come with friends and family to support this worthy cause.
The author is the chairman of the Private Sector Foundation Uganda