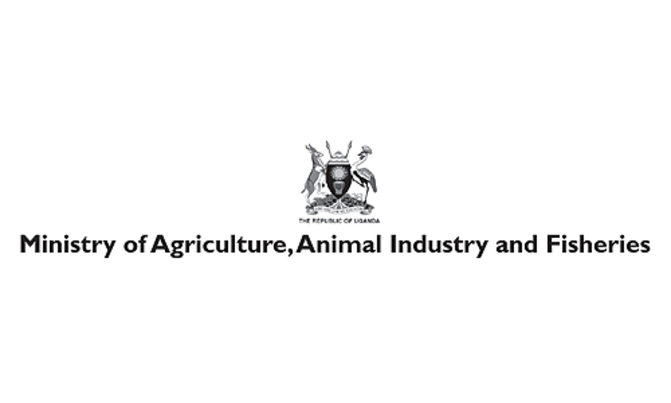 AGRICULTURE CLUSTER DEVELOPMENT PROJECT (ACDP).
The Government of Uganda has received financing from the World Bank toward the cost of the Agriculture Cluster Development Project, and intends to apply part of the proceeds towards a matching grant that will help finance the purchase of key production inputs and on-farm storage materials. MAAIF therefore requires accrediting agro input dealers to supply inputs through the E-voucher system these include Lot 1. Bean Seed, Lot 2. Maize Seed, Lot 3. Rice Seed, Lot 4. Cassava Cuttings, Lot 5. Fertilizer, Lot 6. Pesticides and Lot 7. Post-Harvest Handling Materials and Farming Equipment

Accreditation is open to all Applicants who are eligible under the World Bank Guidelines for Procurement of works, goods and nonconsulting services (Jan 2011 revised July 2014)., as well as firms not suspended under the PPDA Law.

Interested eligible Applicants may obtain further information from the Ministry of Agriculture, Animal Industry and Fisheries at the address below during offi ce hours (Monday to Friday, 0830 - 1700 hours, except on public holidays).