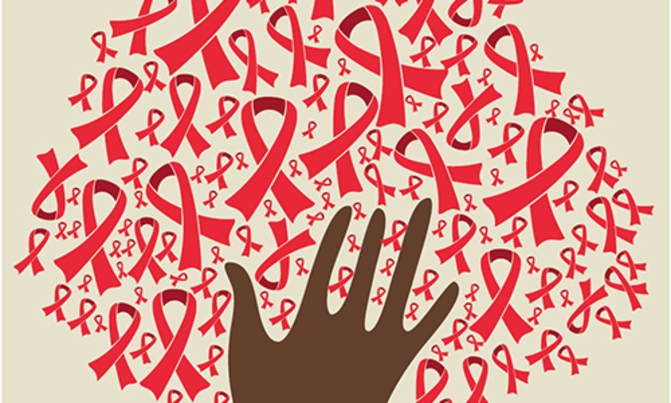 Fighting in the open: Confronting AIDS stigma


THE STORY SO FAR... Kaleeba's family is stigmatised by neighbours and when she returns to work, she gets the same treatment from both friends and colleagues...
When I returned home, I found that a lot of things had changed while I was away. The AIDS issue had exploded, as there were increasing numbers of people being diagnosed with HIV infection. At the same time, the issues of denial and stigma had really taken off. AIDS was shrouded in secrecy and gossip was rampant.
Those who were diagnosed with the virus were frequently not told of their condition, but were talked about in moralistic and judgmental terms behind their backs. The fact that HIV is sexually transmitted became a reason to view HIV-positive people as sexually promiscuous, dangerous people, whose only aim was to spread the disease to others.
Families were abandoning loved ones at the hospital after they were informed of the diagnosis. For me, this was the fi rst time I had witnessed family abandonment by Ugandans. And it was the fi rst time to be personally exposed to AIDS-associated stigma.
I soon began to notice that this stigma extended to our children and to my sister, Rose, who was living with us, even though she had not, at that point, been diagnosed with AIDS.
This reaction to affected people was later explained to me by my good friend, Sandra Anderson, under whose mentorship I began my career within UNAIDS, a joint United Nations programme on HIV/AIDS, which took over from World Health Organisation's Global Programme on AIDS (GPA) as the main advocate for global action on the pandemic. Our friendship has continued to be a pillar of my resilience. Sandra described the successive "waves" of community reaction to AIDS as follows: CLICK HERE FOR MORE ON THIS STORY


We are targeting men - IDI boss


The Infectious Diseases Institute (IDI) is a not-forprofit organisation based at Makerere University. It focuses on strengthening health systems in Africa. As we mark the World AIDS Day, the executive director told the New Vision why the organisation is focusing on men and what else it so doing to tackle the HIV/AIDS scourge, among other issues.
What is IDI doing differently to scale up the fight against HIV/ AIDS?
In line with the national and presidential fast-track initiative, IDI is specifically: Targeting men: We recognise that men are being left behind. The majority of individuals in care (65%) are women, and so we have employed a strategy called assisted partner notification (APN), where we approach the people who we know are HIV-positive and engage them in order to identify and reach out to their sexual partners for HIV testing.

This strategy significantly increases the yield (identification) of persons living with HIV, who were previously unaware of their HIV status. The other innovation I would like to share with you is that in partnership with the UNAIDS Uganda team and the AIDS Information Centre, as well as the Uganda AIDS Commission, IDI is working with the Uganda Boxing Federation (UBF) to reach men via the sport of boxing. Boxing is a male-dominated sport and we are running sensitisation workshops for coaches, boxing professional and icons so that they, in turn, reach out to the boxing fraternity, with a view of increasing the uptake of HIV testing. CLICK HERE FOR MORE ON THIS STORY

The Kayembas got healthy babies despite having HIV


It never occurred to Prince Dick Kayemba and his wife, Naomi Nagujja, that they could ever have children. As an HIV-positive couple, the Kayembas had nursed the belief that it was risky for people living with the virus to have children. Their jolly and lovely children are10-year-old Morris Jjuuko and five-year-old Diana Nassuuna. However, the couple has baptised the children all sorts of names, for a good reason. They call them Kirabo (Gift), Kyabeyi (Precious), Kyamagero (Miracle), Kisakya Mukama (God's grace), super girl/ boy, the list is endless. The Kayembas are AIDS survivors. Kayemba suffered full-blown AIDS, while Nagujja had a near-death experience after being bed-ridden for months.
HIV-positive
Kayemba discovered he was HIV-positive in 1987, while his partner found out in 2000. Kayemba fell seriously ill for two years, went into a coma for weeks and was pronounced dead at one point. However, after his health improved, Kayemba suggested to his wife that they should have a baby. "Now that God has preserved me up to 2007, I want to have a child. We can have a child through the prevention of mother-to-child HIV transmission (PMTCT) strategy. I have read much about the strategy and there are health benefits for mothers. I wish we could try it out," he told his wife. Kayemba's proposal did not meet Nagujja's approbation. She did not want to conceive, because she feared she would die. However, she told Kayemba that he was free to have babies with any other woman. Kayemba and Nagujja met in 2006 at the Medical Research Centre (MRC) in Entebbe, from where they used to receive their anti-retroviral drugs (ARVs). The two were linked by their counsellor. When they resolved that they were ready to have a baby, they started collecting information on the prevention of mother-tochild transmission. They sought advice from counsellors and HIV specialist doctors. Kayemba was informed by his doctor at Nsambya Hospital that with the right specialised treatment and medical care, one can reduce the risk of passing HIV to their unborn child to less than 2%. CLICK HERE FOR MORE ON THIS STORY


'Miracle' cures from early times

The whole thing reeks of forgery and deception on a large scale. For what is in mere soil and water to cure AIDS? Nothing." That was what the Weekly Topic, in its October 26, 1989 editorial, described the purported soil cure for HIV, which was ravaging the country and spreading panic among communities.
Six years earlier, in 1982, the first two cases of the disease in Uganda had been recorded in Rakai on the shores of Lake Victoria. This was followed by 17 more cases, a year later — before the virus was confirmed as an epidemic in Uganda in 1984. The symptoms of the disease on those affected included extreme wasting away of the body.
The victims would often die a few weeks or months later, hence the name slim. But just how were the people going to deal with this strange sickness which left sufferers severely battered? In the absence of a solution in the form of a cure (or treatment like antiretroviral drugs), even the most ridiculous of remedies to the disease were welcome, despite the media warning the public against using them.
So when Yowania Nanyonga, a peasant elderly woman, came out and said she had on the night of September 8, 1988 been visited and instructed by God's spiritual voice to cure illnesses by merely feeding them the blessed soil from her garden, many people believed her. CLICK HERE FOR MORE ON THIS STORY


Complacency derailing HIV/AIDS fight in Uganda


Even though James Mugerwa, 20, lost both his parents to AIDS, he still thinks HIV is a myth. A resident of Kanya village in Rakai district, where the first AIDS case in Uganda was recorded in 1982, Mugerwa argues that his parents could have died of any other disease and wonders why people refer to AIDS as an epidemic. "I have not seen people dying of AIDS-related infections. I was told that whoever got infected with HIV experienced symptoms such as fever, vomiting, diarrhoea, becomes sickly and slim, with multiple scars. But none of those signs manifested in my parents before they died 15 years ago. I was 10 years old at the time," he says. At 20, Mugerwa could probably be forgiven for being skeptical about the existence of HIV/AIDS, but he is not alone. Many young people, born after the spread of HIV, do not think the disease is a problem.
Terrible past
Today, people living with HIV do not present with the symptoms that seemed obvious decades ago. The days when there was a funeral every other day in a village are a thing of the past. It has been 36 years since the first reported case of "mysterious pneumonia-like symptoms" transformed into a deadly epidemic that quickly became part of our daily lives. Before the medical treatment, AIDS was a diagnosis that meant death to most. But today, with all of the medications and treatment plans available, people are living longer. CLICK HERE FOR MORE ON THIS STORY


Surprises in HIV survey


Today is World AIDS Day, whose theme, Know Your Status, is a call to arms from everybody in the fight against HIV/AIDS. HILARY BAINEMIGISHA carried out a general survey and brings you findings on HIV testing, perceived threat, protection preference and a lot more. The survey, which was carried out between October and November 15, had surprises like respondents saying they would stay in a sexual relationship if they are HIV-negative and their partner tested positive. Others said they would keep it a secret if they tested HIV-positive.
The survey received 310 respondents, aged 18 and above, majority of whom (90%) have a university degree and above. The study was carried out using SurveyMonkey, an online survey development cloud-based software founded in 1999 by Ryan Finley. The questions relied on self confessed answers which did not need verification. The study targeted audiences on Facebook, WhatsApp and e-mail. 66% of the respondents were male and 34% were female. 89% said they were HIV-negative, 5% HIV-positive and 6% did not know their status. In a country where 1.4 million people are living with HIV, this was a good representative sample. The majority were in a sexual relationship, with 36% in monogamous marriages, 8% in polygamy and 19% cohabiting. CLICK HERE FOR MORE ON THIS STORY

Where are faith-based organisations in HIV fight?

Long before the first HIV/AIDS case was diagnosed in the 1980s in Kyebe sub-county, Kyotera district, the deadly virus had claimed dozens of lives. Without any medical clue of what it was at the time, majority would relate AIDS to witchcraft.
It is told that those infected would opt for shrines, mosques or churches for healing. Since HIV was mainly transmitted through sexual intercourse, the faith-based organisations, mainly churches, focused their preachings on abstinence and being faithful.
These have been their core underpinning for over 37 years. In Greater Masaka region, comprising the districts of Masaka, Rakai, Kyotera, Lwengo, Lyantonde, Kalungu, Bukomansimbi, Kalangala and Sembabule, different faithbased organisations have been in the fight against HIV/AIDS, while several others joined the battle recently.
Masaka Diocese
"After realising that a strange disease was killing people without cure, the administration of my predecessor Bishop, Adrian Ddungu, began sensitising congregations and communities in the nine districts that it was not witchcraft," Bishop John Baptist Kaggwa of Masaka Diocese says. He explained that they focused much on entry points, mainly Kasensero and Mutukula, a Uganda- Tanzanian border post (now in Kyotera).

Having had no medicine to treat the disease, Kaggwa said they emphasised faithfulness and abstinence. He adds that even after the first case was diagnosed, dozens continued dying due to lack of treatment. "And as a result, many children were orphaned.

There are about 800 child-headed families in the region. Imagine children left to look after their siblings," he says. According to Kaggwa, general awareness campaigns in the form of music, dance and drama went on at least in every parish and schools in the diocese.

It was not until 1987, when the Medical Missionaries of Mary, began a unit at Kitovu Hospital to give palliative care for HIV/AIDS patients. The unit later became known as Kitovu Mobile AIDS Organisation led by Robina Nakasirye Ssentongo, now the Kyotera Woman MP. CLICK HERE FOR MORE ON THIS STORY
Uganda to set up HIV/AIDS museum

Have you wondered how the story of HIV in Uganda might be visualised, or what the narrative, artifacts and archives of the epidemic looked like over the years? There are some people, especially the younger generation, who might argue that HIV is a myth, because they do not know the devastation it caused since its discovery in 1982.

The Uganda Population- Based HIV Impact Assessment (UPHIA2017) indicates that the prevalence of HIV among Ugandans aged from 15 to 65 is 6.2%, while the rate among children aged 0-14 is 0.5%. There has been a shift in the trend of the epidemic from younger to older individuals.

Launch of the museum
Today, the HIV and AIDS Museum, the first of its kind, will be launched in Uganda, courtesy of Irish Aid. The organisations behind the project include The Ugandan Academy for Health Innovation and Impact (UAHII), based at the Infectious Disease Institute (IDI), in partnership with The AIDS Support Organisation (TASO), Uganda to set up HIV/AIDS museum Uganda AIDS Commission (UAC) and Africa Heritage Consulting.

According to Dr Christine Ondoa, a member of the advisory board of the Ugandan Academy, the museum will be launched under the theme, Visualising HIV: An exhibition of the past, present and future in Uganda. Over the next year, this will travel around Uganda and then be permanently exhibited at TASO.

"Through showcasing materials collected over the last 30 years of the HIV response in Uganda, this exhibition seeks to bring together research and lived experiences to showcase the many textures of HIV advocacy and outreach since the disease hit Uganda," says Ondoa. CLICK HERE FOR MORE ON THIS STORY

HIV: Why you should test

James Mugerwa, a truck driver at the Busia border, had never tested for HIV because he was afraid of how much his life would change if it turned out that he was positive. Mugerwa believed that an HIV-positive diagnosis was synonymous with a suspended death sentence.
He confesses that he had been a bit reckless with his life, having sexual relations with multiple women, including prostitutes. When he finally picked the courage to test for HIV, he was surprised to learn that he was negative. From then on, he vowed to stick to one partner in order to maintain his status.
Every time people are asked to test for HIV, the dreaded questions follow: What if I test positive? How will I live? How will my spouse, parents, children and relatives react to the news? In Uganda, a country that has become a case study of HIV/AIDS in the world, there are still many people who would rather live in the dark than find out their sero-status.


What if you test positive?
It has been proven that being aware of one's status helps one change their behaviour and, subsequently, they plan how to live longer with the virus. "Know your status" is the theme of this year's World AIDS Day.
Dr Abdallah Nkoyooyo, the programme manager at the Infectious Diseases Institute (IDI), says HIV testing establishes whether or not one has the virus. The exercise has been combined with counselling, thus the term HIV counselling and testing (HCT).
Counselling is done before and after taking a test. Nkoyooyo says HCT is a pivotal service in the management of HIV/AIDS and a vital entry point for HIV-positive clients into HIV care, treatment and support services. Those who test positive are given a package of care and support services, as well as a list of service point options to choose from.
If one is negative, they are given a package with information on further prevention activities or behaviour to adopt to ensure they remain negative. "It is better to know your sero-status, so you can start treatment early. It would be absurd to die ignorant when something can be done. Although there is no cure, there is treatment, so there is reason to live once one is HIVpositive," Nkoyooyo says. CLICK HERE FOR MORE ON THIS STORY
HIV prevalence history: Peaks, lows since 1982


Exactly 36 years ago, Uganda recorded its first case of HIV in Rakai district. By the late 1980s, more than 30% of Ugandans in urban areas and 15% in rural areas were estimated to have contracted the virus. According to statistics from the Uganda Aids Commission, deaths from AIDS-related illnesses in the late 1980s and early 1990s were about 75,000.

The patients were a ghastly sight then. Severe diarrhoea and skin rash were common signs among the patients, according to Nelson Sewankambo, a professor at Makerere University College of Health Sciences. They also commonly suffered from herpes zoster and Kaposi's sarcoma (a type of cancer).

Early phase
Dr Nelson Musoba, the director general of the Uganda AIDS Commission, says Uganda was a success story in the early phase of the epidemic. "We reduced the HIV prevalence from 18% in the 1990s to 6.4% by 2005.

The mainstay of our efforts was prevention," he says. Uganda took an open stance to the epidemic. Consequently, it was among the first African countries to establish a National Aids Control Programme and National Committee for the prevention of Aids. President Yoweri Museveni led several campaigns about HIV/AIDS that were kicked off on radios and in newspapers.

"The President led this fight and at every public function he cautioned the population to protect themselves. All other public leaders did the same and the media also conveyed the same message," he says.

In the early 1990s, Museveni championed the mass awareness campaign, such as ''zero-grazing'' and this is said to have reduced infections in the early 1980s. At the time, ARVs (antiretroviral drugs) did not do much. According to Dr Stephen Watiti, an HIV/AIDS activist, ARVs were first sold at Mildmay health centre in 1998 albeit expensively.

Prior to that, some Ugandans were purchasing them from the UK and sold them expensively at $1,000, which is approximately sh3.7m today. As a result, there were numerous deaths of those who could not afford the drugs.

In the late 1980s and early 1990s, about 75,000 deaths occurred yearly, but today it is 20,000. In 2002, the US government, through the President's Emergency Plan for AIDS Relief (PEPFAR), partnered with the Government to avail ARVs. CLICK HERE FOR MORE ON THIS STORY
RELATED STORIES
Medical Access Uganda marks 20 years
ADVERTS