The joint team of the Police and UPDF marines finally retrieved the boat on Thursday evening.
LAKE VICTORIA TRAGEDY
After four days of trials, the UPDF and Police team have finally retrieved the boat from the lake.

According to Police director of operations, Asuman Mugenyi, they were determined to remove the boat because it lay in a way for other boats so it could have caused accidents.

He says they also wanted to rule out the fact there there could have been bodies still stuck in its compartments, saying they will check the boat thoroughly.



He also says there are five people who are still missing and the Police have opened centres in Mukono and Central Police Station Kampala, where relatives could report any missing person if they suspect he or she was on the ill-fated boat.
EARLIER....
The deputy Inspector General of Police (IGP) Muzeyi Sabiiti joined the team working to remove the capsized boat from Lake Victoria on Thursday.

He joined AIGP Asuman Mugenyi and volunteers to remove the boat using ropes tied on graders.

More than 50 people who were on the ill-fated boat are believed to be still missing. The Police and UPDF marines, alongside volunteers, have retrieved 32 bodies so far.

As many as 26 people were rescued from the capsized boat.

The exact number of revellers on the boat, which flipped on Saturday about 200 metres from the shore, is not known yet. But witnesses estimate it to have been over 100.

Here are the pictures . . .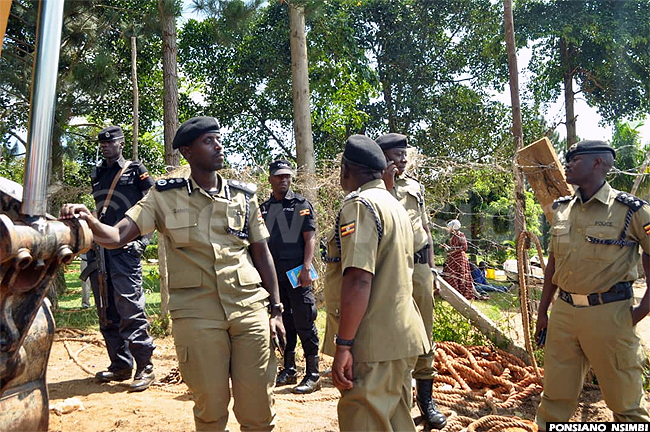 Muzeeyi (left) was briefed on the developments upon arrival at the beach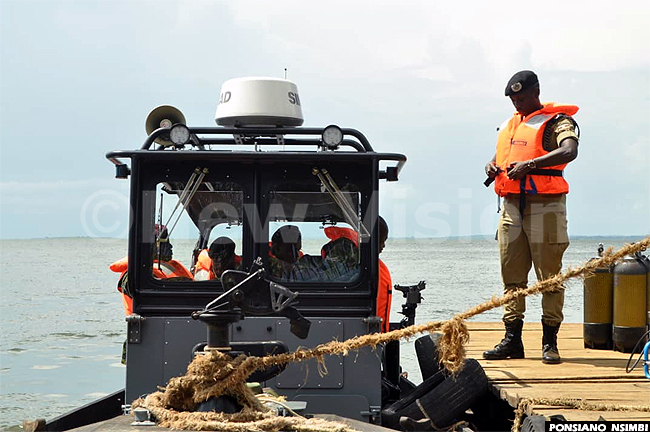 Before boading the cruise boat, the deputy IGP strapped on a life jacket