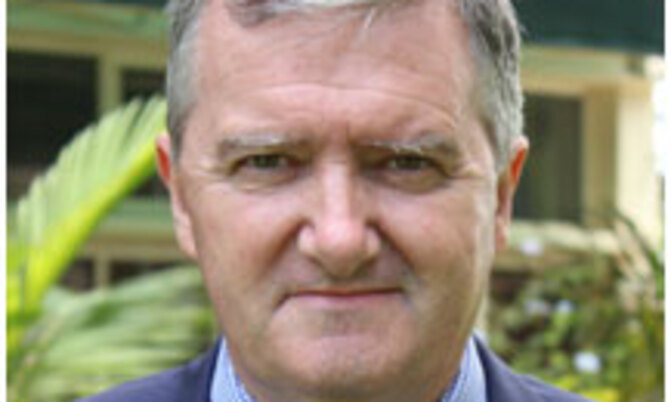 There are major successes to celebrate as yearly new infections have fallen dramatically from 90,000 to 46,000.
OPINION
HIV and AIDS have long been at the heart of Ireland's development programme globally.
In Uganda, we are extremely proud to have supported efforts that saw prevalence reduce from a high of 18% to 6%.
Today, Ireland invests almost a quarter of its 5-year budget (€20 million) to support the Government of Uganda in its fight against HIV, which is more important than ever.
Strong Government leadership and impressive progress
Before coming to Uganda, I was very aware of the political commitment to the HIV response in Uganda, still very much alive through the Presidential Fast Track Initiative and the impressive leadership shown by H.E. President Yoweri Museveni.
There are major successes to celebrate as yearly new infections have fallen dramatically from 90,000 to 46,000.
However, this figure remains the sixth highest in the world and with 950 new infections every week, the fight against HIV and AIDS is more important than ever.
Since 2006, Ireland has invested heavily to support the HIV response in Uganda, funding both national and district local governments.
Support to civil society has been a major component of our investment through the national Civil Society Fund, which played a key role from 2008 to 2016.
Today, we provide significant financial support to UNAIDS and nine other UN agencies to support the HIV response in Karamoja, who partner with civil society and academia.
Another key partnership involves the Uganda AIDS Commission who coordinates the multi-sectoral approach bringing various Ministries and partners together.
As a founding member of the Global Fund to Fight AIDS, TB and Malaria, Ireland is a strong advocate for increased investment in the HIV response and health systems at a global level.
EU Member States, including Ireland, provide over half of all Global Fund monies invested in Uganda, which is a major source of funding.
In addition, the Embassy also directly supports the local Global Fund Country Coordinating mechanism (CCM).
The Global Fund has so far provided over $530 million to Uganda and Ireland remains engaged with global and local partners to ensure funding goes where it is needed most.
The Irish voice has always been loud on calling for greater investment in prevention. This must include actions to address both socio-cultural barriers and bio-medical interventions such as testing, treatment and circumcision.
We are concerned that efforts to tackle social drivers of transmission have reduced in recent years. These include tackling issues such as forced and early marriages, gender-based violence, alcohol consumption and economic vulnerability.
Ireland believes that a successful response to HIV requires a multi-sectoral approach, going beyond the health sector. To give one example, a key driver to counteract the epidemic remains education.
Girls with post-primary education are five times more likely than illiterate women to be educated on the topic of HIV and AIDS.
Through our engagement in Karamoja, we also observe a rise in alcohol consumption, which could cause a resurge in infection rates. Drivers of the epidemic are inter-linked and so we must invest on many fronts.
As the epidemic landscape has changed, so too must our response. We need to work harder to reach the youth of Uganda, where coverage of prevention activities remains inadequate.
The message of a recent HIV Prevention symposium was clear - we can only reach the youth by speaking their language. With over 75% of Uganda's rapidly growing population under 30, harnessing the demographic dividend to ensure a healthy and educated population is key.
However, I am aware that levels of stigma among young people remains high and can be a barrier to getting tested and seeking treatment.
Through partnership with NGOs Straight Talk Foundation, TASO, AMICAAL and Naphophanu, Ireland supports specific interventions to reach adolescents through youth friendly corners in health facilities.
As we mark thirty years of World Aids Day, it is important to take stock and reflect how we can continue to work with partners such as the US and other EU member states to support the Government of Uganda to reach zero new infections.
I have been inspired and impressed by so many individuals in Uganda, who are living positively and remain engaged in community awareness-raising and resource mobilisation.
However, as 90% of the HIV response in Uganda remains externally funded, it is critical we increase domestic resources to ensure a sustainable response. We must also seek efficiencies to deliver integrated sexual and reproductive health services through strengthened health systems.
Ireland will continue to support the Government of Uganda to achieve our shared SDG ambition of ending the HIV epidemic by 2030.
Partnering with the Infectious Diseases Institute, TASO & the Uganda AIDS Commission, the Embassy of Ireland marks World Aids Day 2018 through its support to an innovative exhibition showcasing the 30 year history of HIV in Uganda. 'The History of HIV in Uganda' exhibition will run from Dec. 1st to 21st in the Uganda national museum (free entry)