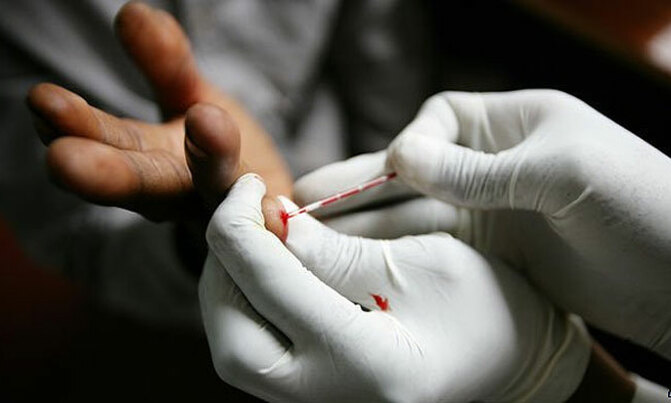 Mbayo asked experts which mechanisms they have put in place to bring men on board and encourage them to test and start treatment for those that turn out positive.
When it comes to HIV testing and therapy, experts have continuously shown concern regarding less male involvement, a setback they say may hinder the country's efforts to end HIV and AIDS spread.

The minister of the Presidency, Esther Mbayo said men continue to be a threat in the fight against HIV and AIDS as they transmit the virus to young girls.

She was presiding over the launch of New HIV prevention road map symposium held at Imperial Royale Hotel in Kampala last week.

Mbayo asked experts which mechanisms they have put in place to bring men on board and encourage them to test and start treatment for those that turn out positive.

"You keep saying men do not want to test for HIV. What have you done to encourage them to test, and those that are found HIV positive to start treatment?" she asked adding that these men are a threat in the fight against the disease.

The US deputy chief of mission in Kampala, Colette Marcellin, said they have just released the 2018 PEPFAR strategy progress report, which shows steady increase in testing and identifying HIV positive people.

She said, according to the report, over 225,000 people were newly initiated on treatment in the previous year effectively.

"However, we still find challenges in finding HIV positive men and ensure they are linked to treatment and are virally suppressed to minimize HIV transmission," Marcellin said.

She appreciated the voluntary medical male circumcision strategy, a proven efficient, cost effective, intervention known to significantly reduce the HIV risk infection for men, adding that it is on steady upward trajectory, especially among young people aged 15-29 years with over 233,000 men in this age group circumcised last year.

Marcellin pointed out that to make even greater progress, the country must engage all sectors in the country's HIV response, noting that many communities must also be engaged to address gender based violence, stigma and discrimination, factors well known for increasing the risk of HIV infection.

The United Nations Resident Coordinator and resident representative United Nations Development Programme (UNDP), Rosa Malango said 950 Ugandans acquire HIV every week, meaning that in 2017, 50,000 Ugandans got the virus and unfortunately, most of them are young girls.

"I want us to pose and think what the implication of these numbers for Uganda that wants to become a middle income country is. What kind of citizens the country is going to have if we do not stop these numbers," she said

Uganda is estimated to have 1.3m people that are living with HIV, but unfortunately, almost a quarter of them do not know it. About 74% of the adults between 15-64 know their status, while the 26% do not know.

Malango noted that 60% of Ugandans living with HIV are virally suppressed, while the remaining 40% can infect others.

"We must as a country commit to meet the targets of this road map that has been launched, we must reduce new infections by 75% and instead of having 50,000 new cases every year, we must have less than 15,000 new infections every year by the year 2020," she said.

The Director General Uganda Aids Commission (UAC) Dr. Nelson Musoba says the new road map was drafted to further improve the country's ambitions to fight HIV/AIDS.