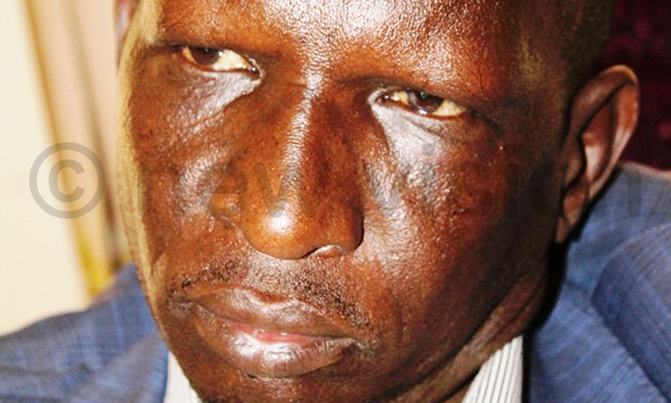 The seating was briefly suspended as councillors struggled to stop the assailant
The Moroto district council session witnessed dramatic scenes on Monday afternoon after an intruder repeatedly rained blows on the outspoken Matheniko legislator John Baptist Loki.
The special council session had convened to discuss land disputes in the district.
Loki has since lodged a case at the Moroto Central Police Station. Police has identified the suspect Pirir Abura, a resident of Katanga village, Nadunget sub-county in Moroto district.
Speaking from the Moroto Central Police Station cells, Abura accused the lawmaker of not honouring the demands of the electorate.
Abura entered the district chamber hall unnoticed and made a beeline to where Loki was seated and rained punches on the legislator, throwing the council meeting into chaos.
The seating was briefly suspended as councillors struggled to stop Abura.
Abura said that there have been several cases of murder in the district that Loki had failed to address, citing the death of former Nadunget LC3 contestant Raphael Eritoi.
Eritoi was gunned down on the night of October 3, 2015, as he went home after a night on the town in Camp Swahili, Moroto's commercial hub.
"Though the case is in the High Court, no justice has been exhibited three years down the road," a teary Pirir said.
The Moroto district Police commander, Jude Nasucha, when contacted confirmed the detention of the suspect. "I have him in the cells pending a medical examination," he said.
Nasucha said the lawmaker had been availed with Police forms to ascertain the gravity of the assault.
"We are waiting for these forms then we shall forge a way forward," he said.
The attack comes barely two weeks after Abura attacked Loki at the entrance of the Stanbic Bank branch in Moroto.
As the attack happened a cheering crowd in Moroto town egged Abura on. Loki reported the case to Police but became reluctant to make a follow up.
"We were able to rescue the MP from the intruder before injuring him," councillor Max Lokabenyan said, adding that the council has to beef up security.
He blamed the security woes on sergeant at arms who he said should be asking Police to deploy at the chambers for the sessions.
Loki's wife, Rose Adero Loki, who is also the district council speaker and was chairing the session when the chaos erupted, condemned Abura's actions.
"Such an intruder should have been handled by Police before gaining access to the meeting," she said.