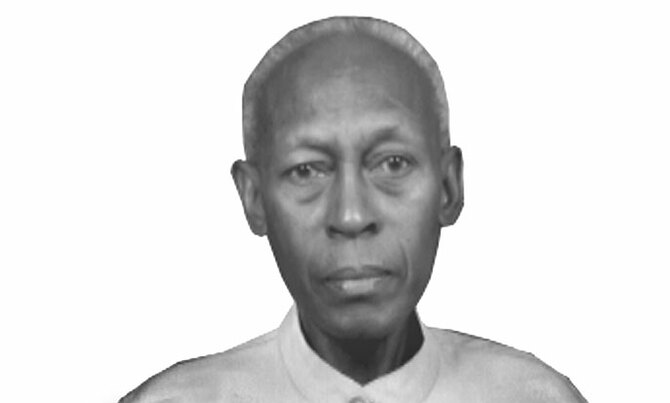 Prior to amalgamation, members of each affected nationality owned their own land in common.
OPINION
By Kajabago-Ka-Rusoke
Land is part of nature and a fundamental object of labour. A number of nationalities were amalgamated by colonialism by 1890 under the rule of Imperial British East Africa Company headed by an ex - British soldier, captain Lugard, giving rise to a British colony referred to as Uganda with 93,981sq miles, 3000 of which was water.
Prior to amalgamation, members of each affected nationality owned their own land in common.
Even those nationalities which were being headed by their respective kings had land owned in common with a king protecting land in common with his subjects. Kings did not own special areas of land against their own subjects. Never.
When colonialism confiscated the 93981 square miles, they referred to the confiscated area of that land as crown land, meaning that it then no longer belonged to those indigenous owners of those amalgamated territories, but to the crown of British Monarchy.
All people in those amalgamated territories were disowned. They all began belonging to a common British colonial territory.
But colonialism was based on its own economic intentions of utilising that land in order to produce such items intended for their own use. This required labor. But this labor must be friendly and cheap.
They did not go directly to the peasant population to recruit them for labor. Instead they chose to go through the monarchial institutions which were equipped with chiefs who then would be used to approach peasants to work in areas intended for a new type of colonial large-scale economic units like mines or plantations.
However, they wanted kings and chiefs to be more friendly to them and use them in such a way where kings and chiefs would feel more important than the ordinary population as they would persuade their own population to obey the more powerful new rulers, - the colonialists.
Here now we have three classes. (I) Colonialists above, (ii) Kings and chiefs as civil servants for the colonialists and (iii) The colonial population as laborers.
In order, therefore, to neutralise the kings against any tendency or feeling that they were conquered and at the same time make them serve colonial interests with less prejudice, the colonialists had to bribe them above their own ordinary population by demarcating certain areas of land and giving it to them.
This is what came to be known as "Mile land" given to kings and chiefs so that they become special and more dignified personalities nearer to the most powerful who were colonial masters in their own conquered territory. Imagine they became proud of that.
Offering "Mile land" to kings and chiefs was accompanied by compulsory payment of rent by those found on the land which is given to the kings and chiefs. This system is known as Feudalism which had not existed prior to colonialism.
The new territory therefore of 93981 square miles was subjected for the first time to: (i) Colonialism and (ii) Feudalism.
(A" feud" is a piece of land given to military fighters who make one noble defeat others over land struggle and those who own such land become feudalists. They make those on that land pay rent and therefore become tenants. The system is feudalism.)
However, the world operates under the Law of Motion both in nature and society. Time came therefore when Uganda gained independence. That meant decolonising Uganda. Decolonising Uganda means: Getting rid of: (a) Colonialism
(b) Feudalism as introduced by colonialism, both of which being anti - people economic systems. Unless these two systems are completely abolished the people of Uganda are not fully independent.
There are two classes that should be abolished (i) colonialists (ii) those who were bribed through land offers to become tools of colonialism. When real colonial rulers have left their feudal tools should be abolished along with them, otherwise Uganda emerged as and remains only a neo - colony.
Methods of decolonisation:
On Land: Descendants of those feudal tools should be persuaded and educated to understand that it was unfortunate that their grand - fathers were conquered and fooled alongside the entire conquered and colonized population on the 93981 square mile territory.
That the system of land ownership should be reversed and be as it was before the arrival of colonialists so that they themselves now begin treating people as their grand - fathers who produced their colonized fathers whom, after all, they should pity for having been conquered and fooled.
In the event of those who might have bought extremely big chunks from colonially made feudalists or their descendants, and by which it happens that those buyers are oppressing peasants, those buyers should be compensated so that they leave those who have been their tenants with free - of - rent home - steads for there should not be anything like "eviction" of peasants.
Those who were bribed by colonialism should not be compensated at all. Instead, they should regret why it was done.
In other words "Mile Land" should be abolished irreversibly on Uganda's national sovereign territory.
Decolonisation of Geographical areas and institutions.
The following should be culturally decolonized:
Lakes
Lake Albert should be, Lake Mwitanzige
George - Mahyooro
Edward - Rweeru
Victoria - Rubaale
Rivers:
Nile - Kiira
Animal parks and Reserves.
Queen Elizabeth National Park - Why? Should be "Uganda National Park?
Buildings, Streets and Institution
Grand Imperial Hotel Why "Imperial"?
Should be: "Grand Hotel"
Queen Elizabeth Hostel Mulago. Why?
Should be "Mulago Hostel"
Kings college Buddo - Budo People's Secondary School
Bishop Stuart College - Mbarara People's Teachers College
"Fort Portal' town - Kabarole
In all these cases, monuments are better than names for these categories. For children will be taught what a particular person was in terms of academic analysis. This is very much contrary to "naming" which is "praising" rather than teaching.
It is ridiculous and abnormal to praise your conquerer and torturer.
What type of Uganda is this where citizens cannot understand and realize their necessary national personality? From both top and bottom people are just a circus? Terrible!
The writer is a Senior Presidential Adviser on Ideology